Uncategorized
Top Ten Advertising Movies – There's More Than One Way to Get Your Madison Avenue Fix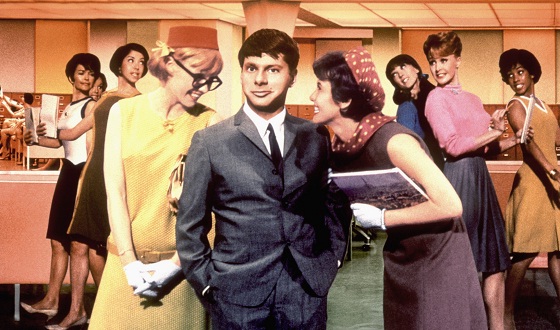 Let's face it: Advertisements are everywhere. No wonder Mad Men fans love getting an inside look at the world behind those omnipresent images. For obvious reasons, Hollywood doesn't often take on advertising and its players but here are ten that braved to do so…
10. Crazy People (1990)
Disillusioned Dudley Moore is thrown into a psych ward after creating ads that are too honest. He soon finds that his fellow patients can provide inspiration. The resultant ads he creates become hits!
The Message: In advertising, honesty is sometimes the best policy.
9. The Incredible Shrinking Woman (1981)
Lily Tomlin stars as a housewife who begins to shrink — eventually to microscopic proportions — after becoming exposed to chemicals in products that her ad exec husband helps sell.
The Message: Too much of a good thing can be a bad thing.
8. Roger Dodger (2002)
A teenager (Jesse Eisenberg) learns about the birds and bees from his suave copywriter
uncle (Campbell Scott). When a guys'
night out doesn't go as planned, Uncle Roger has a realization…
The Message: The art of selling is better left at the office when it comes to true love.
7. Kramer vs. Kramer (1979)
The definitive movie about divorce is also about an advertising exec (Dustin Hoffman) who realizes that work isn't everything when his wife (Meryl Streep) deserts him and his son.
The Message: Balance is essential, even in the cutthroat world of advertising.
6. Putney Swope (1969)
Written/directed by Robert Downey, Sr., this dark satire concerns a black man at an ad firm who,
accidentally put in charge, institutes radical policies that catch the U.S. government's attention.
The Message: Influencing consumers isn't just about ads.
5. Bliss (1985)
When ad exec Harry Joy (Barry Otto)
suffers a heart attack, he awakes to find that his wife is a cheat; his daughter uses sex to get drugs; his ads are killing people; and his soul mate is a hippie prostitute.
The Message: Things in life — just like in ads — aren't always what they seem.
4. Lost in America (1985)
After losing a promotion at the agency, hapless ad exec and his wife decide to hit the road. They pack up the RV, gamble away their nest egg, accept menial jobs and, eventually, realize how good they actually had it.
The Message: Competition in advertising is tough. Still, things could be worse.
3. What Women Want (2000)
When a guy's guy ad exec (Mel Gibson) accidentally electrocutes himself, he miraculously gains the ability to hear women's thoughts. Suddenly his pitches are attuned to female sensibilities, and his rival, Helen Hunt, becomes a love interest.
The Message: Sex sells. Sexism doesn't.
2. How to Succeed in Business Without Really Trying (1967)
Long before Bertram Cooper on Mad Men, Robert Morse was a window-washer going from the mailroom to the boardroom in this musical comedy. In spite of more-than-a-few hilarious mishaps, Morse finds himself Vice-President in Charge of Advertising.
The Message: It pays to believe the hype.
1. How to Get Ahead in Advertising (1989)
Ad exec Dennis Dimbleby Bagley (Richard E. Grant) obsesses about creating the perfect campaign for a new pimple cream. But, instead, he develops a grotesque boil on his shoulder. Eventually it grows into a talking head that dominates his life and the campaign.
The Message: When it comes to finding great ideas, two heads are better than one.

To vote on more Top Movie Lists, click here.
Read More