Uncategorized
1960s Handbook – Weight Watchers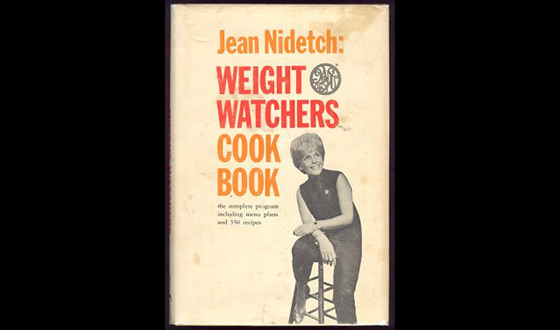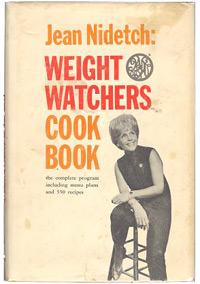 In 1961, Jean Nidetch, a 38-year-old 214-pound housewife from Queens began attending an obesity clinic run by the New York City Board of Health. The clinic promoted a high-protein, low-carb diet heavy on fish. Nidetch lost 20 pounds, but her progress stalled in part, she later recalled, because she was struggling in isolation. Seeking support, Nidetch began meeting with fellow overweight neighbors to discuss weight-loss strategies.
Mutual support, Nidetch soon discovered, translated into actual weight loss. In Nidetch's case: 72 pounds. Her neighborhood meetings became so popular that in 1963 Nidetch and two clients created the franchise business Weight Watchers International.
Early on, Nidetch recognized the importance of confronting psychological and other issues that lead to overeating. After confessing to secretly binging on Mallomars cookies when family members weren't looking, Nidetch learned that her neighbors also had such "Frankensteins," as she dubbed their food cravings. Weight Watchers meetings provided a safe haven for honest discussion about food obsessions.
As Weight Watchers franchises began to proliferate, Nidetch insisted that meetings adhere to a format that included the weighing of participants by a group leader and an evaluation of each member's progress. Group leaders were required to have lost weight on the Weight Watchers program themselves to better understand what their clients were going through. At home, participants were required to carefully weigh the approved foods they ate. (Weight Watchers now employs a points system that assigns values to particular foods.)
By 1966, the energetic Nidetch had become a best-selling cookbook author and regular guest on talk shows such as The Tonight Show and The Merv Griffin Show. In 1978, Nidetch and her partners sold Weight Watchers to H.J. Heinz, which retained her as a spokesperson and expanded aggressively into prepared foods based on Weight Watchers precepts.
"We learned to change our eating habits and our lives changed forever," Nidetch reflected while accepting the Horatio Alger Award for her efforts. "I just wanted to lose weight, and once I knew that I could, I wanted to help others who had the same desire."
Read More