Uncategorized
Q&A – Vincent Kartheiser (Pete Campbell)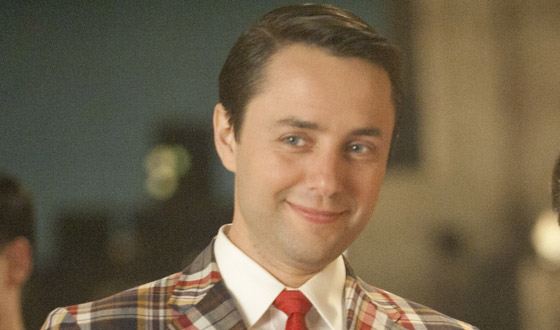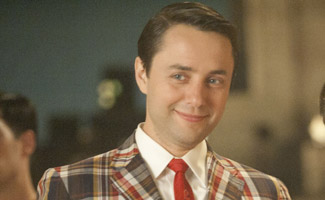 Vincent Kartheiser (Pete Campbell on AMC's Mad Men) speaks to AMCtv.com about what it takes to pull off a good one-liner and likens the show's script to a bulletproof vest.
Q: Matthew Weiner has said one theme of Season 5 is "every man for himself." That seems to have been Pete's lot all along…
A: I was going to say, every season has been "every man for himself" for Pete. But yes this season is [that theme], which is interesting because it's a time that the agency really needs to pull together.
Q: Do you worry about losing touch with the character between seasons?
A: Yeah. You're like, "Oh god, am I going to be able to do it? Am I going to be able to play this character?" And then you realize, Oh, it's on the page. These characters are…written in a way that extracts that character out of your soul… The writing is so strong that it's like your bulletproof vest as an actor.
Q: Do the suits help you get into character?
A: It helps a lot, and it's definitely a reminder of what you've done in the past and what you've been creating for seasons. But the women have much better wardrobes — even though we have amazing wardrobes. They get tied into corsets and wear pointy bras and all that stuff.
VIDEO: Pete Is Back
Q: Are there other characters whose lines or scenes you've ever wished you could do?
A: Every character! They are all such ripe and juicy characters. I think Roger Sterling has some of the greatest one-liners ever written.
Q: What it is about John Slattery that makes him able to pull that off?
A: Immense charm… Even if I am a little charming, next to him it's like a candle next to the sun. John Slattery is truly charming. He is as charming as Jon Hamm is debonair.
Q: Both Jon Hamm and John Slattery have now directed episodes. They've said directing really shows how the actor fits into the bigger picture…
A: I've always realized what a small part the actor plays in film and television. What a small part everyone plays. It's a group thing; there are literally hundreds of people working together to make something work.
Q: Does that perspective help you handle your celebrity that's come from the show?
A: I don't have that issue… I'm not Gavin Rossdale from [the rock band] Bush; I'm the drummer of Bush. I would have said The Beatles, but everyone knows all The Beatles. I'm a very small part of this thing.
Click here to read an interview with John Slattery, who plays Roger Sterling on AMC's Mad Men.
Read More