Uncategorized
1960s Handbook – Signal 30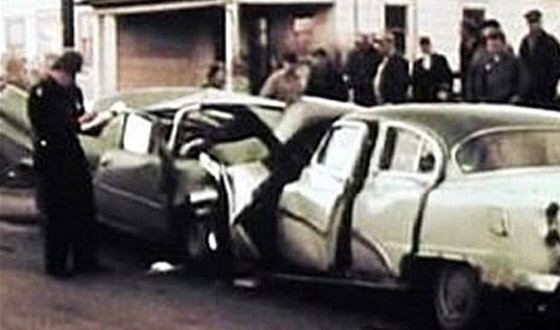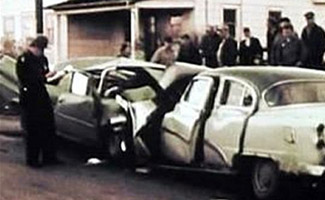 For more than 25 years, a rite of passage for many American teens was sitting through a screening of Signal 30, a 16mm Drivers Ed instructional film with unsettling footage from real-life traffic accidents. This scare-'em-straight staple layered gruesome images of mangled vehicles and bloodied bodies with portentous music and florid voice-overs. (The title Signal 30 references the police radio code for traffic fatality).
Even the goriest Hollywood fright flicks of the 1960s seem tame in comparison to Signal 30, which reputedly induced fainting and vomiting in viewers. But producer-director Richard "Dick" Wayman, insisted that future drivers needed to see first-hand the harm that speeding and other traffic violations can cause. One particularly graphic sequence in Signal 30 depicts a dead high school football star pinned to a tree by his car. "Now comes the nauseating task of removing the shattered hulk of a life that had been lived so little," intones the narrator. "The finale to the tragedy comes as the lad is placed in the rubber sack, the last offering to the great god Speed."
Over time, Wayman realized that sound could be as effective as visuals for dramatizing his points, especially if his crew arrived at an accident in time to record the wailing of the victims. Subsequent films, like 1963's Wheels of Tragedy, are notable for heart-wrenching audio. In Hell's Highway: The True Story of Highway Safety Films, a 2003 documentary about Wayman's efforts, cultural historian Rick Prelinger explains why such an approach fell out of favor by the 1980s: Serious doubts had surfaced as to its effectiveness. That said, Signal 30 represents the genre at its purest and most earnest; its Dragnet-style delivery and grisly carnage ended up fueling a generation's worth of nightmares.
Read More