Mad Men Season 5 Desktop Wallpapers Now Available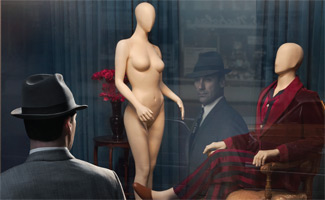 Whether you define yourself as a a die-hard Mad Men fan or a Maddict, you can now broadcast that devotion with all-new Mad Men Season 5 wallpapers for your PC or Mac. Choose from Season 5's poster (right) or one of five additional images of the Sterling Cooper Draper Pryce staff.
Click here to download Mad Men wallpapers now.
Mad Men Season 5 debuts with a special two-hour premiere on Sun., Mar. 25 at 9/8c.
Read More