Mad Men Season 5 Premiere Online Party Planner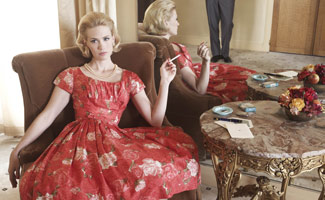 The big night is approaching fast. Are you planning a Mad Men Season 5 Premiere Party? Have you considered getting '60s-style tumblers or arranging your living room just like Betty would? Whatever the scope of your soiree, the Mad Men Online Party Planner is here to make it easy.
Click through for tips on how to decorate, how to dress, what music to play and what to serve — both food and drink.

Read More