Mad Men-Inspired Books Will Serve You in the Kitchen and the Ivory Tower Alike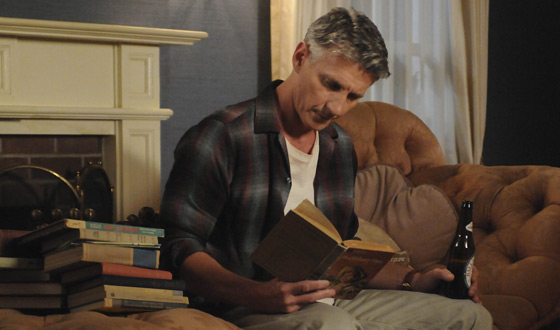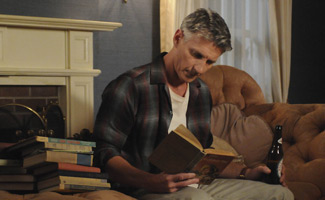 Mad Men has inspired fashion trends like the resurgence of red lipstick and the return of the pen necklace. It also happens to have inspired quite a bit of literary output as evidenced via the Mad Men-related books listed below.
Analyzing Mad Men: Critical Essays on the Television Series,
In this collection of essays, Scott F. Stoddart — a dean at the Fashion Institute of Technology — analyzes the show's insights into '60s culture, especially sexism, commercialism, and the Kennedys.
Kings of Madison Avenue: The Unofficial Guide to Mad Men
Trivia hounds will appreciate Jesse McLean's thorough compendium, a plethora of background details ranging from the show's literary references to its cited NYC landmarks.
Mad Men and Philosophy: Nothing Is As It Seems
What does Ayn Rand have in common with Mad Men? As editors James B. South and Rod Carveth, who have pulled together Mad Men-focused scholarly philosophy professors.
Mad Men Unbuttoned: A Romp Through 1960s America, by
Born out of a fan blog, Natasha Vargas-Cooper's coffee table book examines possible inspirations for Don Draper, real ad campaigns of the era and the day-to-day life of a '60s housewife..
Mad Women: The Other Side of Life on Madison Avenue in the '60s and Beyond, by
This book pays homage to the real-life Peggy Olsons by sharing author Jane Mass' trove of insider anecdotes about inequality in the workplace and three-martini lunches back in the day.
The Ultimate Guide to Mad Men: The Guardian Companion to the Slickest Show on Television
Culled from the Guardian newspaper's Mad Men blog, Will Dean's obsessive fan guide pores over every episode from the first three seasons in hyper-detail.
The Unofficial Mad Men Cookbook, by Judy Gelman
You can party like it's 1965 with Judy Gelman's collection of recipes from the Mad Men era. Looking for period appetizers or a hearty pasta casserole? This book may be the answer.
Official Mad Men Reading: Mad Men: The Illustrated World, Sterling's Gold, and The Fashion File.
Read More