Press
Seattle Times Fixated on Jon Hamm; WSJ Talks to Jared Harris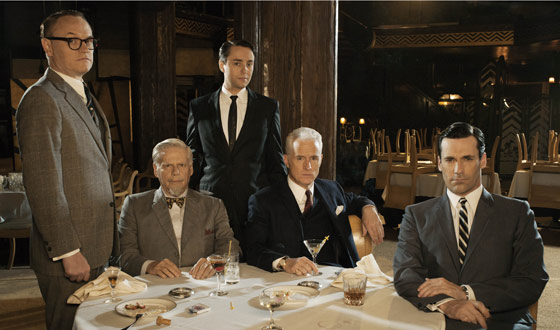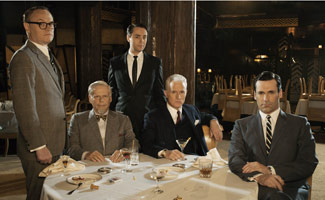 This week, the Seattle Times admits it can't watch Mad Men actors on the big screen without missing the show itself, while several major media publications are looking forward to Mad Men's return. Read on for more Mad Men news.
• The Seattle Times' movie critic gives an award for "Performances we couldn't watch without thinking about how much we miss Mad Men," mentioning some from John Slattery, Christina Hendricks, Vincent Kartheiser and Jon Hamm.
• Jared Harris tells the Wall Street Journal that the Mad Men set is "without question one of the best places to work, the camaraderie is exemplary."
• Mad Men's return is one of the hottest topics on the web right now, eagerly anticipated by media outlets including the Washington Post, the San Francisco Chronicle, Cynopsis, Tulsa World and HitFix.
• Jon Hamm guest-starred on CSI: Miami before he shot to fame on Mad Men. See what other cast members are appearing this month in encores on AMC.
• Christina Hendricks tells Ology her New Year's resolution is to "maintain balance by finding time to give to others," specifically by raising money for the Make A Wish Foundation.
• Catch glimpses of John Slattery and Talia Balsam (Slattery's actual wife who plays Roger's ex-wife) in a trailer for the movie, Return, on BuzzFocus.
• Warp Zoned gives a Golden Pixel Award to the video game L.A. Noire, which features "easy-on-the-eyes Aaron Staton."
• Jaeger-LeCoultre announces a tribute to Mad Men watch that comes with a personalized letter from Roger Sterling (written by series creator Matthew Weiner).
Read More