Hendricks in Leather. Staton as a Gumshoe. Five Video Games Starring Mad Men Actors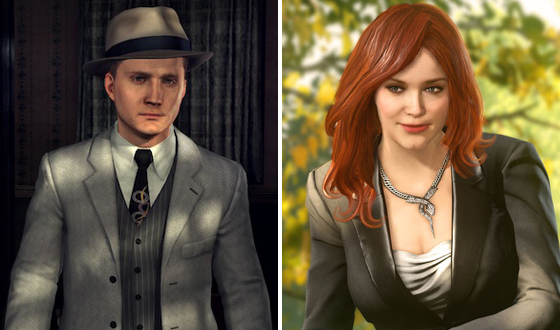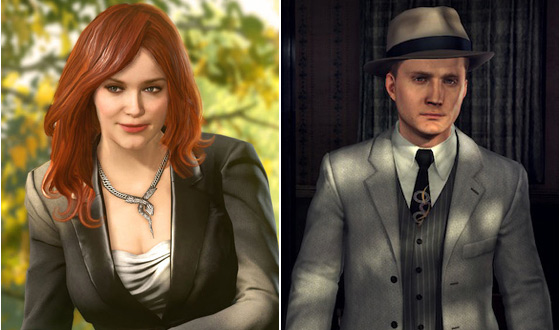 The stars of Mad Men are a versatile crew. Not only are they showing up in movies, they're being recruited for video games, too. With Christina Hendricks as the principal vixen in Need For Speed or Aaron Staton as the lead detective in L.A. Noire, you can now see some of your favorite Mad Men actors in full, digitized glory.
Christina Hendricks: Need For Speed: The Run
A race-car driver on the run from the mob enters a cross-country race to win $25 million. Hendricks, clad in leather, plays his wealthy manager Sam Harper — one of the top managers in the business.
Aaron Staton: L.A. Noire
On Mad Men he plays clean-cut Ken Cosgrove but in L.A. Noire, Staton channels a grittier persona: 1940s gumshoe Cole Phelps. As the lead character, he's out to solve various crimes for the LAPD. Besides Staton, L.A. Noire also features Mad Men cast members Patrick Fischler as a Mafia kingpin alongside Vincent Kartheiser, Michael Gladis, Alexa Alemanni, Rich Sommer and Eric Ladin in smaller roles.
Robert Morse: Prototype 2
You may not see Robert Morse's face in Prototype 2 but you will hear his voice in this post-apocalyptic video game — available April 2012. Not much is known about his role as of yet but is anything Morse does not memorable?
Eric Ladin: Infamous 2
Ladin, who plays Betty's brother William on Mad Men, is no stranger to video game acting. In Infamous 2, he stars as bike messenger-turned-superhero Cole MacGrath. Endowed with electricity-based powers, Cole is out to take down a mysterious enemy known as the Beast.
Patrick Cavanaugh: Dead Space 2
It's been a while since Smitty's had a Mad Men appearance, but you can hear Cavanaugh's voice in Dead Space 2. Too bad, Edin Gali (who plays Smitty's pal Kurt) is nowhere to be found.
Read More