Uncategorized
Q&A – John Cullum (Lee Garner Sr. of Lucky Strike)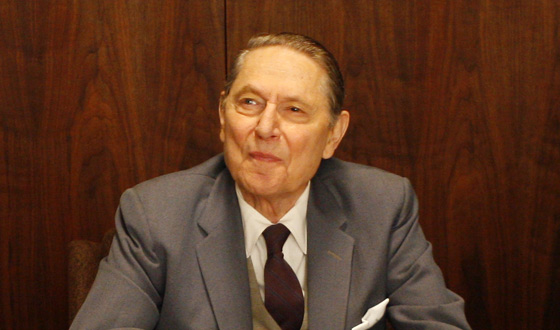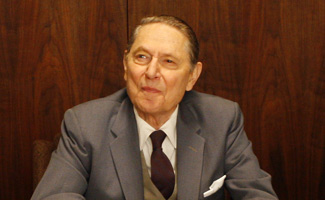 Actor John Cullum, who plays Lee Garner Sr. of Lucky Strike on AMC's Mad Men, talks to AMCtv.com about being a benevolent dictator and his own distrust of advertising.
Q: As a cast member of the Mad Men pilot, did you have any idea that the series would garner such a strong following?
A: There was this tremendous enthusiasm from the cast and the director. I could feel the energy. They knew they had something great, so I began to pick up that feeling myself.
Q: Do the costumes and sets on Mad Men bring any particular memories of the '60s back for you?
A: [Laughs] Well, now, see…that doesn't seem that long ago to me. It's like yesterday. Everything on the show was authentic. It didn't take long to fall back into the feeling of the '60s. I had just come to New York then and I was deeply embroiled in making it on Broadway. It all came flooding back very quickly.
Q: Your son, JD Cullum, appears on Mad Men in Season 4 Episode 10, "Hands and Knees." Did he ask you for any advice?
A: [Laughs] My son avoids asking me advice on almost any subject you can get. If he's in deep trouble, we'll talk. [Laughs again] But he didn't have any problems — he loved working on the show. They took care of him very well.
Q: Did you ever think acting would be a family business?
A: Well, my brother was a preacher, and my sister was married to [one]. You scratch a preacher a little bit and you'll get an actor.
Q: You play an executive for a company that wields an enormous amount of power over Sterling Cooper. Have you ever felt that kind of power in your own life?
A: I was on the verge of taking over a company myself, from my father, before I left Knoxville to become an actor. I was also a Company Commander in Korea, so I had some sense of how powerful authority can be. How dangerous it can be.
Q: If you were a business executive, what kind do you think you'd be?
A: I would be a benign dictator [Laughs]. I would try to hold on to my basic sense of morality. I believe I could succeed. My father was a businessman. We had discussions about honesty and dishonesty. He could have a made a lot of money, if he was willing to do a few shady deals. But he said, You just don't do those — and most business men don't because if they did, business wouldn't work.
Q: Did being on the show make you think about advertising differently?
A: It just reinforced ideas I already had, already believed… [Laughs] Advertising is a wonderful lubricant for business, if it's used properly. But it's gotten out of hand. You cannot trust advertising at all anymore… But I guess that's one of the reasons why [Mad Men] works so well. There are so many things that we can relate to. We can relate to the people in the show because they're just like us… navigating all these issues of truth, money, and power.
Click here to read an interview with Darren Pettie, who plays Lee Garner Jr. on Mad Men.
Read More