Uncategorized
Q&A – Joe O'Connor (Tom Vogel)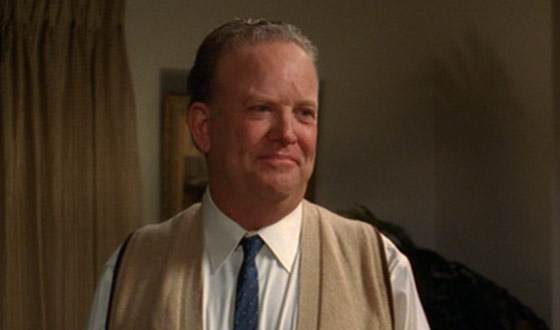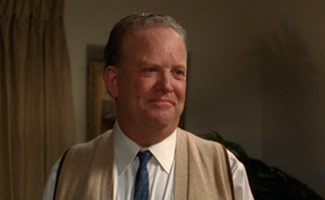 Joe O'Connor, who plays Trudy Campbell's dad Tom Vogel on Mad Men, compares the life of an ad man to that of an actor then describes what he'd do if Pete were his son-in-law.
Q: Tell me about your decision to join Mad Men.
A: I'd actually gone in for a part as a one-time guest star, for a role as the president of Bethlehem Steel I think it was. [Series creator] Matthew Weiner said that he wanted me to read for some other part, the part of Tom Vogel. This was the first season and the show hadn't been on the air yet. I didn't know much, but I knew that Matthew Weiner had been one of the writers on Sopranos, and he had written two or three of my favorite episodes. So I was just happy and thrilled to get the job.
Q: You and your on-screen wife Jeannie are an extremely believable married couple. How did you understand their marriage?
A: You know it's this post-war couple that's done well for themselves. From 1945 to 1970 the United States was just exploding in terms of wealth and Tom's a fairly sharp guy, a good salesman, and he's ended up making a lot of money. And they seem to enjoy their money… I think in a broader sense that Tom Vogel's rich and white and middle aged and carrying 20 extra pounds because of good food and wine.
Q: How does being an actor compare to the life of an ad man?
A: [Laughs]. Well they're out of a job a good deal of the time! I suppose they're jobs that depend a great deal on your own personalities, as unfortunate as that is.
Q: I'm curious if you have a son-in-law, and whether you've ever offered him money in exchange for grandchildren.
A: [Laughs]. I have six-year-old twin boys, so I don't have a son-in-law, and I've never had to pay him.
Q: How would you handle Pete if he was your son-in-law?
A: Well I like to think I'd handle him about the same way as Tom Vogel does, except I don't have Tom Vogel's money so I couldn't buy him an apartment on Park Avenue.
Q: Does that mean if you could choose a character on the show who most reminds you of yourself you would choose Tom?
A: Perhaps it is Tom Vogel, I'm not sure. Matthew Weiner seems to have this amazing ability to cast. I mean if you think about it, just about everybody that he casts… they were actors who worked but they weren't household names. It's just amazing how good a job he did. Can you think of anybody else playing those parts? I can't. So Matthew Weiner seems to have, among other talents, this amazing ability to cast. So maybe I'm closer to Tom Vogel than I realize.
Q: Pete struggles to become his own man in the working world. What do you remember about being a young actor?
A: It's such a hard thing to do. [Actress] Ruth Gordon used to say that her advice was 'Never face the facts.' She was saying that if you want to be an actor, denial was probably the best way to live your life. If you looked at the statistics… how many actors there are and how many actors are actually working at any given time, if you actually looked at those logically, you'd get the hell out of dodge!
Q: Tom dispenses a lot of unsolicited advice. Do you?
A: Yes I do, especially to my wife and she doesn't want to hear any of it. Here's my advice to you: People do not want to hear advice! It's obvious that Tom Vogel wants a son. He's never had a son, they only had the one child and it's a girl, but he wants somebody he can share things with and give things to and give advice. How much Pete appreciates it is open for debate.
Click here to read an interview with Vincent Kartheiser, who plays Tom Vogel's son-in-law Pete Campbell.
Read More