Press
Hollywood Reporter Talks Mad Men Emmys; Variety Calls Weiner 'TV's Most Important'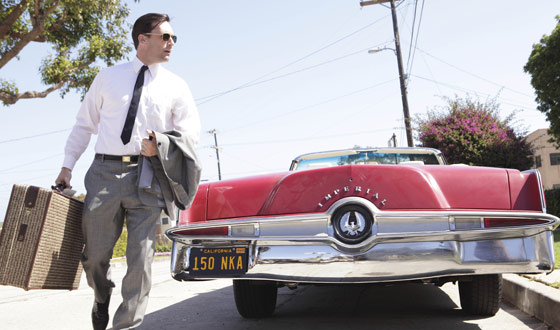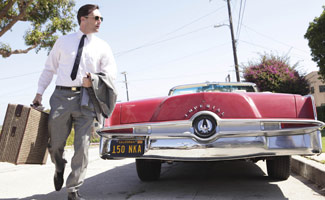 In this week's Mad Men news, the Hollywood Reporter says that the Emmy contests that matter will include nominees Mad Men and Jon Hamm, and Variety interviews series creator Matthew Weiner about his influence on the current television landscape. Read on for more.
• The Hollywood Reporter lays out the most-important Emmy matchups, including the categories for which Mad Men and Jon Hamm are nominated, while Variety thinks that Hamm will likely win for his work on "The Suitcase."
• Variety and the Hollywood Reporter also provide wrap-ups of this year's Television Critics Association Awards, where Jon Hamm and Mad Men took home prizes.
• Variety profiles television's most important executive producers, including Matthew Weiner, who explains, "Our challenge is the same as ever. We don't want to fail. We live with that every day."
• The Boston Herald interviews Randee Heller, Ida Blankenship, about dying — on the show.
• The Hollywood Reporter interviews Matthew Weiner and writers André and Maria Jacquemetton about their "toughest creative moments" on the show.
• The Hollywood Reporter's list of "shows men should be watching" includes Mad Men. They caution, "Don't say it moves too slow because that makes you sound like a typical frenetic channel-changing man."
• John Slattery talks with the Hollywood Reporter about his chances at the Emmys, admitting he's okay with being a dark horse.
• Matthew Weiner tells Variety about the influence of French cinema in his work.
• BusinessInsider.com, the Houston Chronicle, the Miami Herald, and the Washington Post take a look at Janie Bryant's Banana Republic Mad Men collection, which debuted on Aug. 11.
• Metro New York talks with Janie Bryant about the Banana Republic collaboration, for which she drew inspiration from her mother's engagement dress.
• The Pittsburgh Post-Gazette looks at the fall television season, which will feature many Mad Men-style dramas.
• GoldDerby.com talks with Christina Hendricks about sixties sexism and the Emmys. She reveals how she felt about "some of Joan's power be[ing] taken away."
Read More