What You're Saying About Mad Men Sundays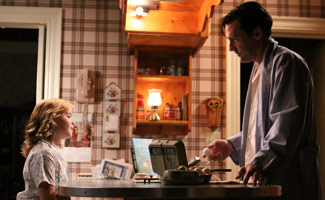 Maddicts can now start their week off with style since every Sunday morning at 6AM ET | 5C, AMC is now airing three back-to-back episodes of Mad Men. Read below to see what fans are saying about the recently announced encore presentations.
• "Doing the Happy Dance!" — Amy Teats Dorry
• "Hamm & Eggs on Sunday morning!" — Clyde Robinson Jr
• "I'll set the alarm clock 😉 and get into character." — Will Birch
• "Sweet! Keep watching my DVDs but there's something about watching it on TV 🙂 " — Angela Marie LoCascio
Log onto the Talk forum to join a conversation or start a Mad Men topic of your own. As always, your comments throughout the blog are welcome.
Read More