Interviews
Q&A – Darren Pettie (Lee Garner Jr.)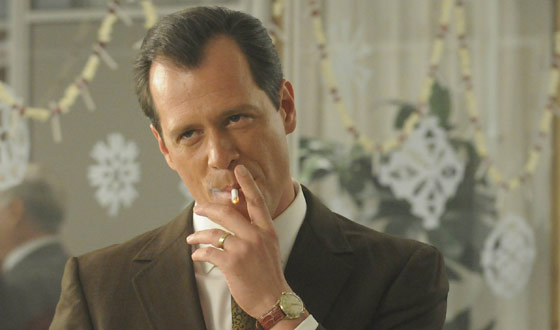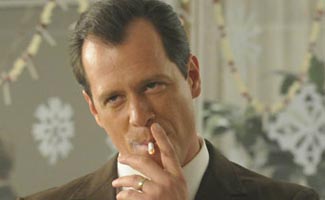 Darren Pettie, who plays the Lucky Strike heir Lee Garner Jr. on Mad Men, is no stranger to Southern drawls. He spoke with AMCtv.com about perfecting his character's accent and who he hangs out with outside the show.
Q: How often do people recognize you from Mad Men in the U.S. and other countries?
A: I do get recognized sometimes, usually in New York or L.A., but so far never in another country. People don't usually say that much to me other than how much they like the show. And then they'll ask what Jon Hamm is like.
Q: You were in the very first episode of Mad Men. What do you remember about shooting that episode?
A: I remember not knowing what it was really about. I was only given the sides for the scene and not the whole script. My agent said it had something to do with these ad guys in the early '60s and that I was the son of the owner of Lucky Strike. I figured I would shoot that day and that would be it.
Q: Do you have a favorite Lee Garner Jr. moment?
A: In the Christmas episode [Season 4, Episode 2, "Christmas Comes But Once a Year"], Roger gives Lee a Polaroid camera, and there's a moment where Lee is really touched and says, "It's like when you were a little kid and you'd ask for something and then you got it." Then he turns around and uses the camera to further humiliate Roger.
Q: You've made such a strong impression with fans, it's hard to believe you've only appeared in four episodes. Why do you think people feel so strongly about your character?
A: Well, I really think it's because I have so much fun playing Lee. People seem to really love watching an actor having fun in a role.
Q: How do you get into character for Lee Garner, Jr.? Do you know anyone like him in real life?
A: I don't do much. The wardrobe department is so amazing that they do a lot of the work for you. They take care of every detail, down to the lighter they think Lee would use, so that by the time you're in costume you feel like the character. I knew some slick Southern dudes sort of like Lee when I was growing up, only not as rich.
Q: You were born in the South. Does Lee Garner, Jr.'s drawl come naturally to you?
A: It does come pretty natural. I tried to give Lee sort of an old school Southern accent that you don't hear much anymore, that's more melodic and the "R"s are dropped. I'm from Alabama, where the accent is much stronger and twangy.
Q: Were you surprised to find out that Sterling Cooper Draper Pryce and Lucky Strike would be parting ways?
A: Not really. I had a feeling it was gonna happen. It was a great way to end the season.
Q: How did you approach the scene with Roger where you delivered the bad news?
A: Like I approach every scene with Lee: mostly oblivious to anyone's concerns other than his own.
Q: Do you keep in touch with anyone from the series?
A: John Slattery and I both live in New York, so I see him fairly often. And I run into Jon Hamm from time to time. It's always great to see them both.
Click here for an interview with John Slattery, who plays Roger Sterling.
Read More