What You're Saying About Rich Sommer's EW Interview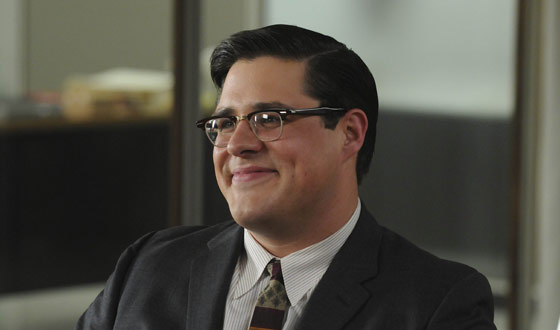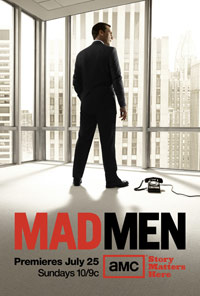 Every week, AMCtv.com honors the Talk forum and blog commenters by quoting them in the weekly "What You're Saying" post, then awarding those who have commented as registered AMCtv.com users prizes like a Mad Men poster or t-shirt (limit one per person).
In a recent Entertainment Weekly interview, Mad Men's Rich Sommer (Harry Crane) offers a glimpse into his life, illuminating the joys and struggles of being a father of two as well as an actor on an Emmy-award winning series. Read below to see how some Maddicts reacted to Sommer's stories of favorite Mad Men moments and how he celebrated hearing news of Season 5's confirmation.
•"He seems so down to earth and you can tell he loves his job and the people he works with… What a great guy." — Lorna Moir
• "Loved reading all that…Love how Rich sounds just as bad as us! (crazy about his show!)" — Lavender Haze
• "Rich seems like such a nice guy. I agree with him about The Suitcase being the favorite episode of Season 4. Its mine too.. I also loved his comment about he thinks Season 5 is going to be explosive." — Kathy
Log onto the Talk forum to join a conversation or start a Mad Men topic of your own. As always, your comments throughout the blog are welcome.
Read More