Uncategorized
Q&A – Jay Paulson (Adam Whitman)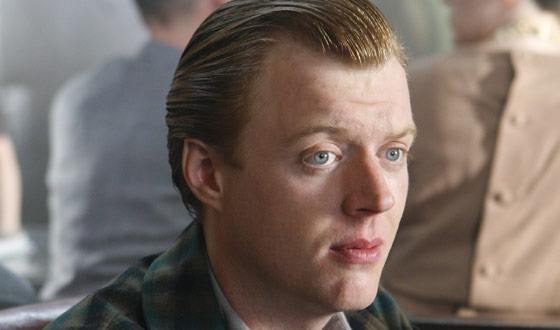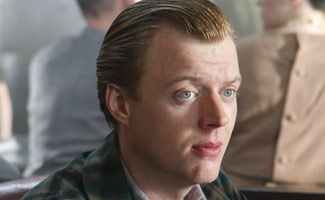 The actor who plays Adam Whitman, Don Draper's younger brother, talks about how much work he's snagged since his Mad Men guest role and speculates on what it would be like if Don were a redhead.
Q: What have you been doing since you were on Mad Men? Did the show open up any doors for you?
A: I began being offered parts shortly after that and I don't think that's a coincidence. I was offered a role on CSI — they'll never tell you directly, "You got this because of that," but you get longer looks. I did an episode of Criminal Minds and I show up to set and it's like, "You were great on Mad Men." That's where people had seen me. I'm about to be involved on an Independent film, Black Rock, that I'm really excited about, and I know the reason I got the meeting was because of Mad Men. My manager and I joke that it's the guest star [role] that keeps on giving.
Q: What do you remember about your audition for the show?
A: I had a friend in the cast and when he was doing the pilot he said, "I think we're doing something pretty special. We're in shark skin suits. We're chain smoking. We're drinking fake high balls all day long." I remember being very envious. So then my manager called up and said, "This is a guest spot on this new show." I read it. It kind of got me misty eyed. I'm not going to lie to you. I went in for the appointment and it was one of those ones where you look up and you can tell that you've had an effect on the people in the room.
Q: What did you get from the location they used for where Adam lived?
A: They actually used used a hotel in downtown Los Angeles and, I was told, they give guys from county jail vouchers to spend the night there when they're released. I remember seeing some pretty sad characters in that place. It was very amenable to what I was working on. It was a very lonely place, where this guy would sort of lay around and chain-smoke and do nothing. Heat up some Dinty Moore stew on a hotplate. I'm sure there was some hope in that hotel somewhere but there was also a lot of sorrow. That really helped me.
Q: When did you find out that your character was going to commit suicide?
A: That was sad. I secretly hoped he would become a recurring character. It was not to be. They called and we're like, "We need to kill him." I remember saying, "Let's get Matt Weiner on the phone. I've got an idea. Adam goes upstate. He gets himself into community college, learns advertising in Utica and comes back two seasons from now. It doesn't have to be next season. [Laughs] Whenever Matt's ready, Adam comes back and he's this phenom in the ad world and he tries to take down his brother."
Q: Have you gotten extra attention from ladies for being Don Draper's brother?
A: I don't think Adam had the Don qualities that the ladies lavish the extra attention on him for. Also, the red hair. If Don was a redhead, I don't know if he — It takes a special woman to love a red head. [Laughs]
Q: What was it like working with Jon Hamm?
A: He was great. He was very open and very generous. When the first season was winding down someone called me and said, "Did you read Variety?" They had interviewed him and he said that it was the work we had done together that had been his favorite scene. And he was nice enough to mention my name. To have your name in Variety, I mean, it is at good as a guest spot gets.
Q: Do you think you're more like Don, looking to the future, or more like Adam, holding on to the past?
A: Neither, it's all about the present.
Click here to read an interview with Jon Hamm, who plays Adam Whitman's older brother a.k.a. Don Draper.
Read More