Uncategorized
What You're Saying About the Music of Mad Men Season 4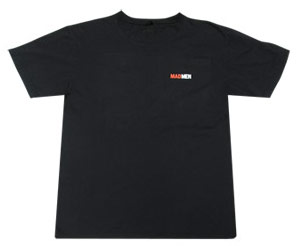 Every week, AMCtv.com honors the Talk forum and blog commenters by quoting them in the weekly "What You're Saying" post, then awarding those who have commented as registered AMCtv.com users prizes like a Mad Men poster or t-shirt (limit one per person).
This week AMCtv.com released the Mad Men Season 4 music list which includes period classics such as "I Saw Mommy Kissing Santa Claus," "Trust in Me," "Hot Dog, Here He Comes," and many other feel-good '60s hits. Mad Men fans agree: The show's soundtrack not only adds authenticity but has developed into an integral part of the show. Read below to see what Maddicts are saying about the music of Season 4 then weigh in on your favorite in the comments section below.
• "I liked "Bleecker Street" by Simon and Garfunkel; it played at the end of "The Suitcase" episode." — Pamela Kavka
• "The music is the one of the best parts of this show. Music had changed dramatically from 1960 until the end of the decade." — Kara Nicol Lohrmann
•"I actually enjoy the songs on "Mad Men" more when they're songs that are rarely heard nowadays…like, say, "Tobacco Road" from the first episode."– Dairl Helmer
• "Excellent… one of the Best Shows to come out of US, the music is brilliantly placed."– Carla LTapia
Log onto the Talk forum to join a conversation or start a Mad Men topic of your own. As always, your comments throughout the blog are welcome.
Read More