Uncategorized
Music From Mad Men Season 4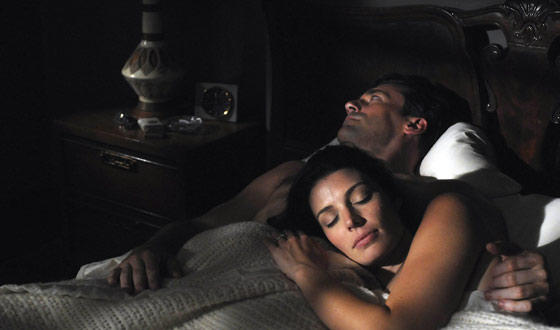 Did a song playing in the background of some scene in Mad Men Season 4 strike a chord with you? (Forgive the pun.) Remember hearing "(I Can't Get No) Satisfaction" as Don walked out of the Athletic Club? Or "I Got You Babe" when Don gazed out his window in the season finale? Trigger more audio recall by perusing this list of memorable songs from a memorable season.
Episode 1, "Public Relations"
"Tobacco Road" – The Nashville Teens
Episode 2, "Christmas Comes But Once a Year"
"I Saw Mommy Kissing Santa Claus" – Teressa Brewer
Episode 3, "The Good News"
"Sidewalk Surfin" – Jan and Dean
"Old Cape Cod" – Patti Page
Episode 4, "The Rejected"
"Signed D.C." – The Brave New World
Episode 5, "The Chrysanthemum and the Sword"
"I Enjoy Being a Girl" – Doris Day
Episode 6, "Waldorf Stories"
"The Ladder of Success" – Skeeter Davis
Episode 7, "The Suitcase"
"Bleecker Street" – Simon & Garfunkel
Episode 8, "The Summer Man"
"(I Can't Get No) Satisfaction" – The Rolling Stones
Episode 9, "The Beautiful Girls"
"I Know a Place" – Petula Clark
Episode 10, "Hands and Knees"
"Do You Want To Know A Secret" – Santo & Johnny
Episode 11, "Chinese Wall"
"Welcome to My World" – Jim Reeves
Episode 12, "Blowing Smoke"
"Trust In Me" – Etta James
Episode 13, "Tomorrowland"
"Hot Dog" – The Trilites
"The Name Game" – Shirley Ellis
"I Got You Babe" – Sonny and Cher
To find out more about music from past seasons, check out these links:
• Season 1 Music List
• Season 2 Music List
• Season 3 Music List
Afterward, head to the AMC store to order Music from the Series, Volume 1, Music from the Series, Volume 2, and Mad Men: A Musical Companion (1960-1965).
Read More