Uncategorized
Q&A – David Carbonara Q&A (Composer)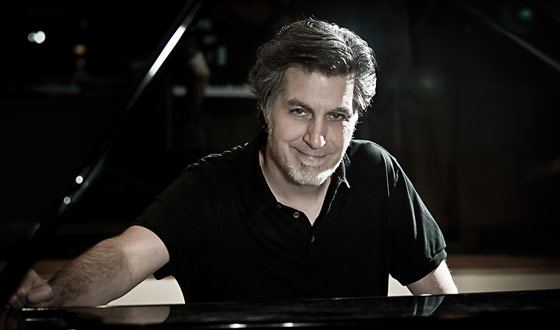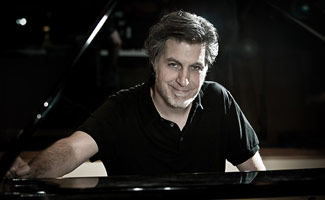 David Carbonara, who composes the score for Mad Men, spoke with AMCtv.com about matching music to story and what unusual instrument audiences might hear in Season 5.
Q: Can you talk about how the composing process begins?
A: I go to what's called a tone meeting, when Matthew Weiner meets with the director and goes through the entire script. I get some idea of what he's looking for, not just musically, but what the scenes are about. …. It's pretty great insight. I think most composers don't get that kind of inside look at what goes on.
Q: How do you match the music to the story on screen?
A: Often I come in late and leave early. … When I come in with the music, it's not at the moment on camera that something big has happened. If you do it when the actor says something, it's too early — it feels like you're telling the audience. But if you come in a little bit late, it's like you're with the audience.
Q: Have you ever surprised yourself with how well a track fits?
A: Often I'm really happy with how things come out after the recording. I did write the pieces in the Playboy Club last season. It's a jazz trio. I think that came out really well. I couldn't really demo it — you can't demo jazz very well. I wrote a bebop tune and had the band play it … and that really zipped along.
Q: Do you have a favorite theme from Season 4?
A: I have a piece of music that's unique to the end of the episode, "Beautiful Girls," where Joan, Betty and Faye are in the elevator. It's a beautiful waltz. … Matt wanted something that sounded like dance hall music from the early '60s.
Q: Can you explain how a show's score is different from its soundtrack?
A: When people refer to a soundtrack, they often refer to songs … and they usually play more prominently. A score, if it's done well, is very organic to the scene. You don't even remember the music — you just remember how powerful the scene was. The music is not supposed to stand out.
Q: How would you describe the Mad Men score?
A: I try to keep it a classic sound throughout the whole show, so twenty years from now if you look at Mad Men, you won't be able to say the music definitely came from the early 2000s. If you look back at TV shows in the '80s, you can sort of say that was scored in the '80s. I'm trying to make it so it's scored more like a classic sound, not dated to today.
Q: Has the score evolved throughout the seasons?
A: I have introduced some upbeat stuff, which is trying to do less jazz and more straight beats, like bossa nova. The score is still traditionally elegant — woodwinds and strings. I usually don't use guitar, but maybe in Season Five I'll get into sitars the way the Beatles did [laughs]. Depends what goes on. It's usually driven by the story.
Click here to read an earlier interview in which David Carbonara admits which characters are his favorite to compose for.
Click here for a list of the Season 4 soundtrack.
Read More