What You're Saying About John Slattery and The National's New Music Video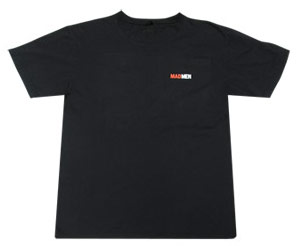 Every week, AMCtv.com honors the Talk forum and blog commenters by quoting them in the weekly "What You're Saying" post, then awarding those who have commented as registered AMCtv.com users prizes like a Mad Men poster or t-shirt (limit one per person).
Maddicts love Roger Sterling, so it's no surprise they're excited to see the actor who plays him looking quite Roger-esque in another role in The National's video for "Conversation 16," Here, he's a secret-service agent in love with a female president. Surprised to see a cast member in a hit music video? Wish John Slattery were your own personal bodyguard? Let us know in the comments section below.
• "Is that Roger in a Music Video? Rock on Sterling!" — Sunnra
• "His facial expressions still crack me up even if he didn't say a word. He was awesome in Adjustment Bureau too." — adwiz
• "I don't think I will ever be able to see John Slattery as anyone else but Roger." — zerelda
Log onto the Talk forum to join a conversation or start a Mad Men topic of your own. As always, your comments throughout the blog are welcome.
Read More