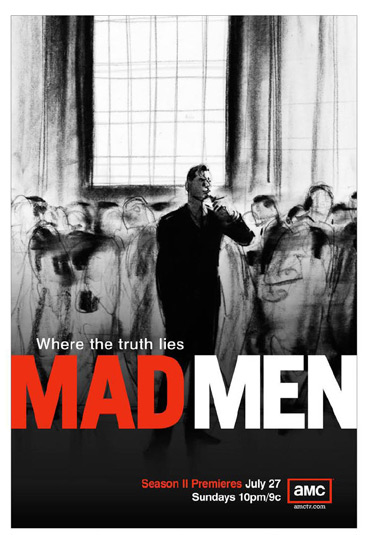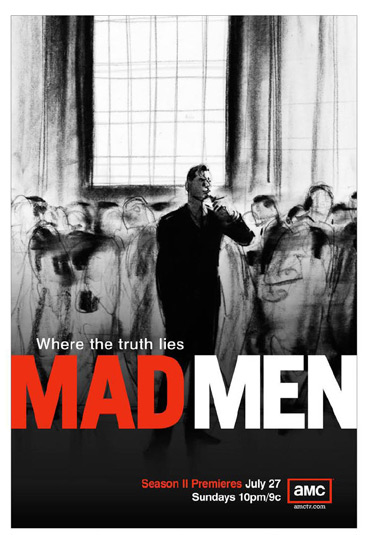 Linda Schupack (Senior Vice President of Marketing, AMC): For this year's ad campaign, we wanted to give people a sense of Don Draper and his world and to present Mad Men as distinctive, cinematic, beautiful, and complex. We decided to place Don in Grand Central both for its iconic stature and as a transition between worlds: Work and home, the familiar and the new. And, because Don continues to wrestle with issues of secrets, identity and change, we wanted to place Don amidst a blurred almost chaotic crowd. But he stands still, in high relief.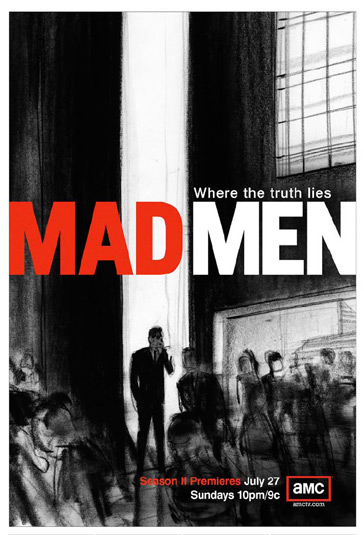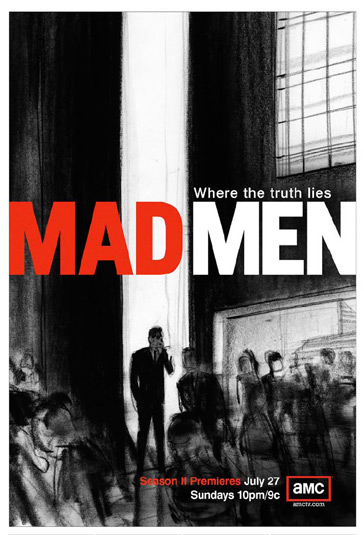 Once we decide on an idea, we do sketches. Many sketches. And these sketches will be our guide as we figure out what to photograph. Based on the sketches, we knew we wanted to capture the windows and light of Grand Central, as those two elements are so central to its iconic status.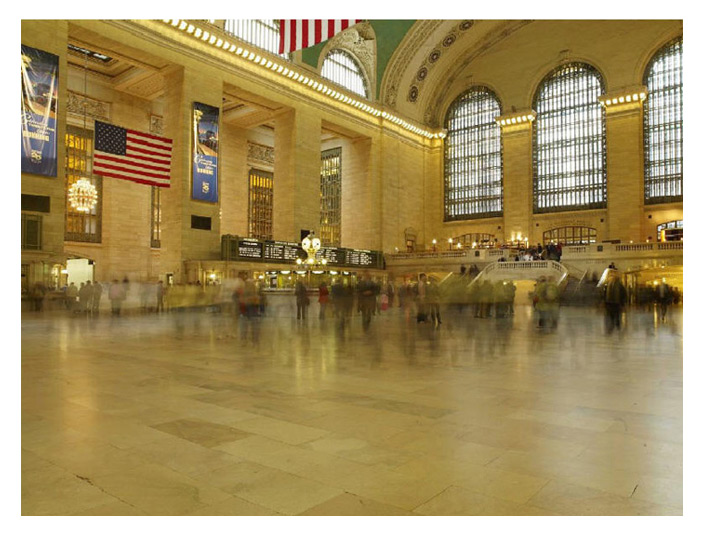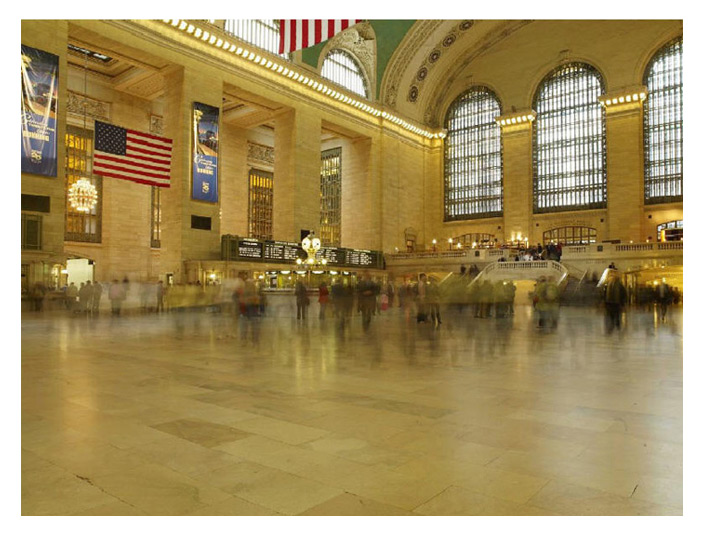 We were not able to shoot Jon Hamm in Grand Central because he was shooting Mad Men in Los Angeles. So, we shot many images of Grand Central that we would use as possible backdrops to the ad. We would shoot Jon and the crowd separately and composite them together later.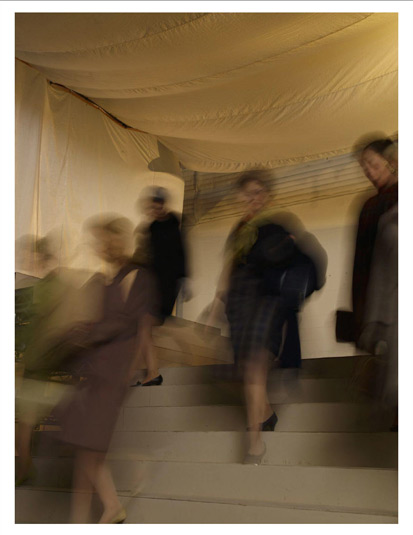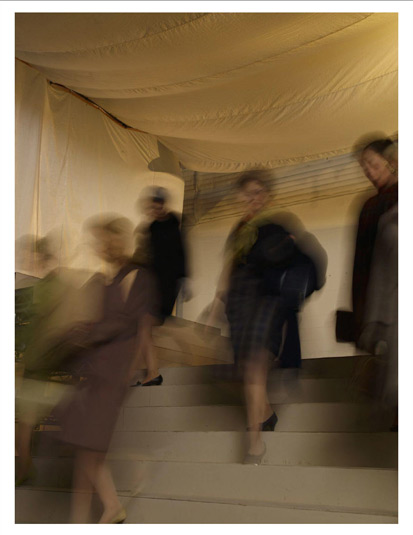 To shoot Jon and the crowd, we traveled to LA. We built stairs that mimicked the Grand Central stairs and we lit the area to reflect the way light came in to that particular area of the station. The Mad Men production sent over about 20 extras, dressed in perfect period garb, and we shot them walking about and down the stairs, blurred.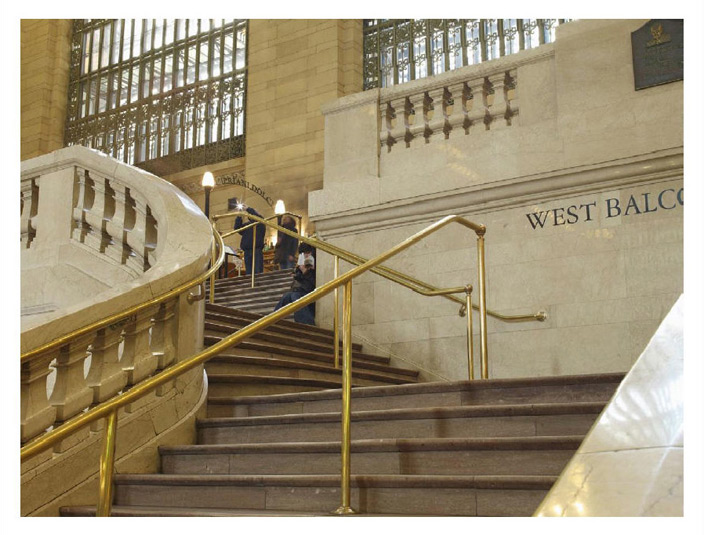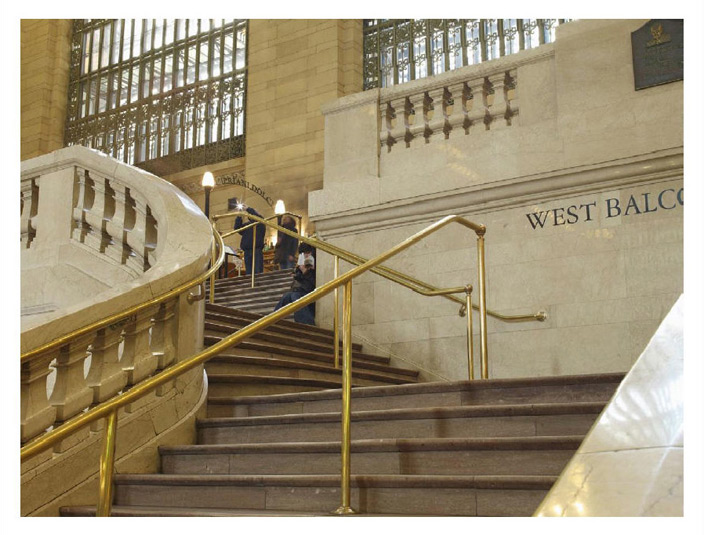 This is the actual backdrop that we decided to use in the ad. Although we shot in many locations within Grand Central we were careful to make sure that only period-correct details made it into the final ad.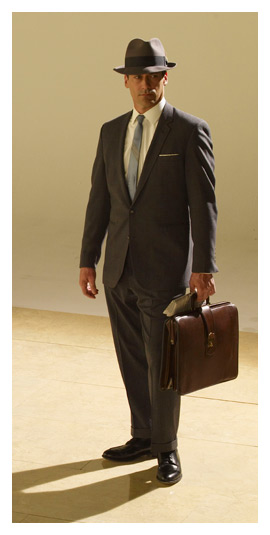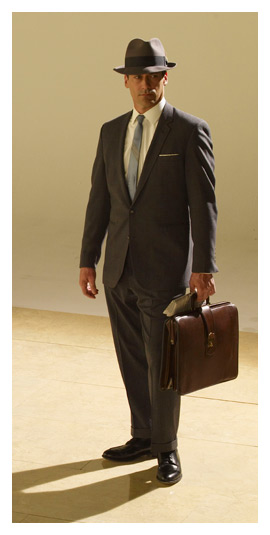 We then shot Jon dressed as Don Draper, with his hat, newspaper, and briefcase. An iconic everyman. Is he going or coming? That's up to you.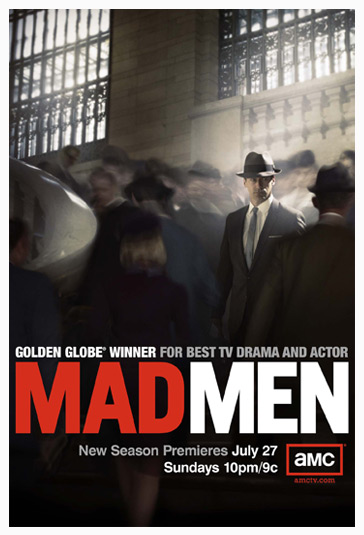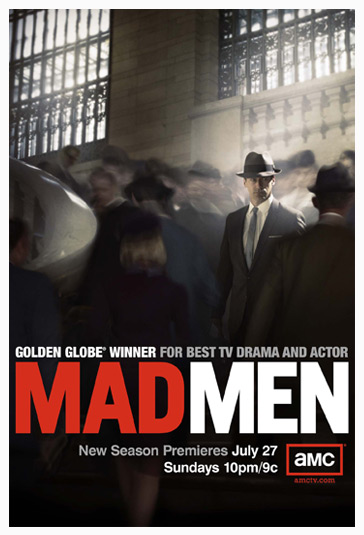 Lastly, we composited all the elements together, creating a piece of advertising as distinctive as the show itself -- enigmatic, beautiful, compelling, confident and provocative.