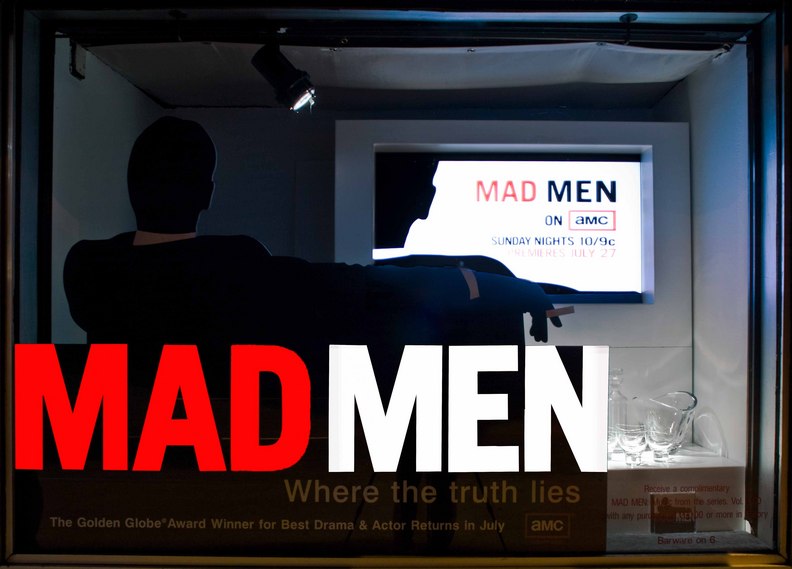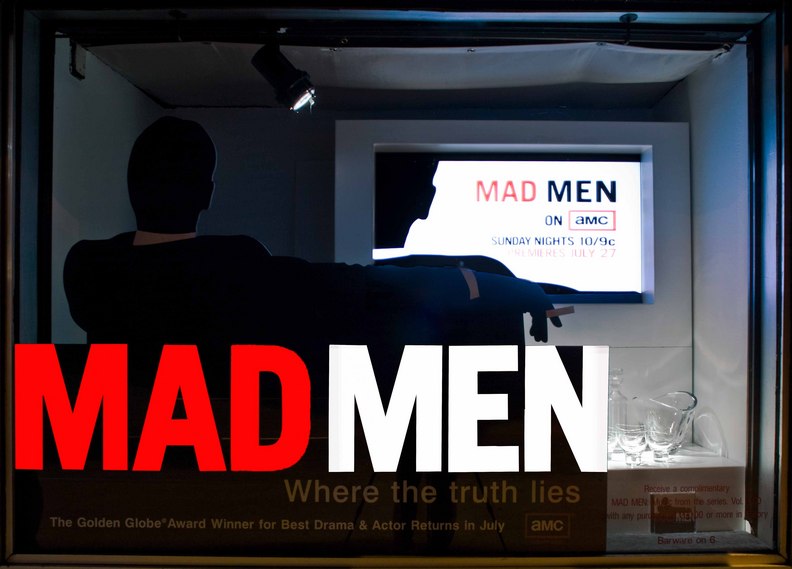 The store's flagship location has decked out its Third Avenue windows just in time for Mad Men Season 2. Mannequins pose alongside vintage furniture while monitors broadcast excerpts from the series' first season. Take a look through these photos to get a quick look at the displays. Captions reflect the signatures quotes emblazoned across the windows.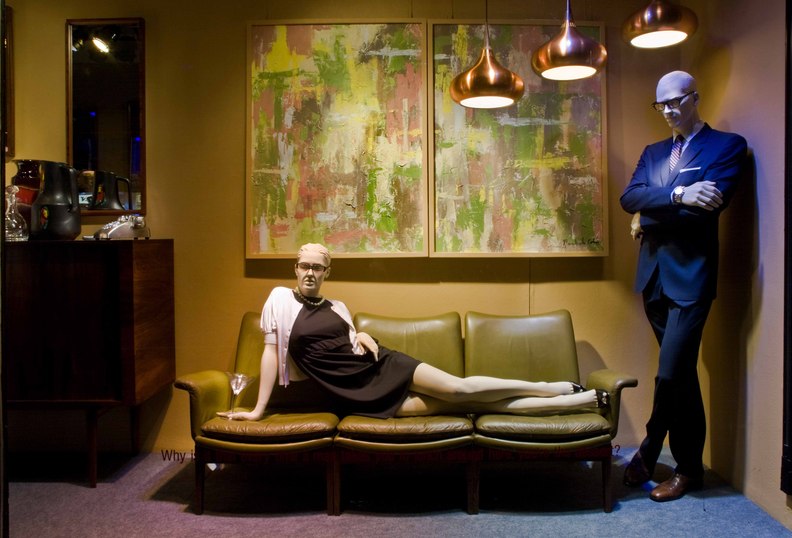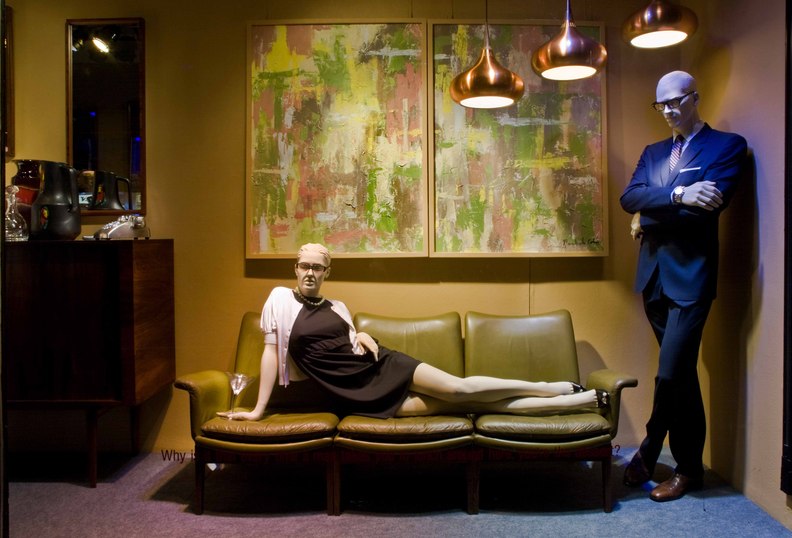 "Why is it that every time a man takes you out to lunch around here, you're the dessert?"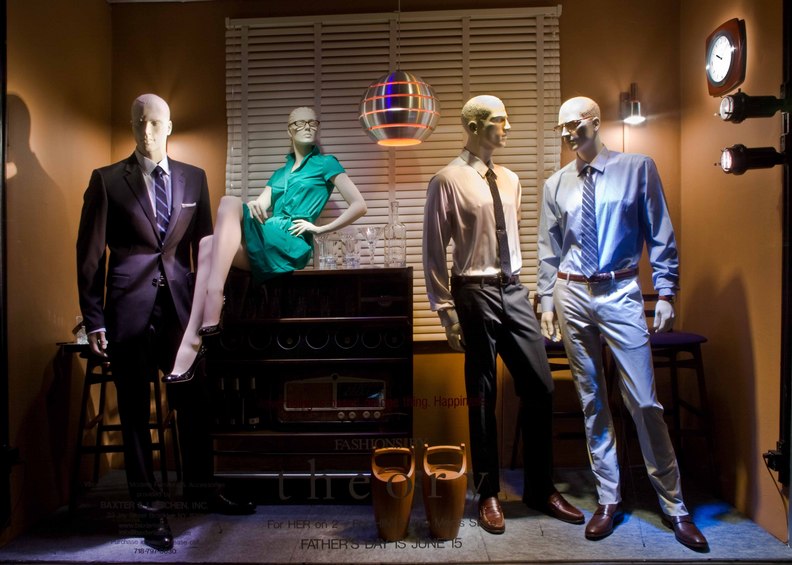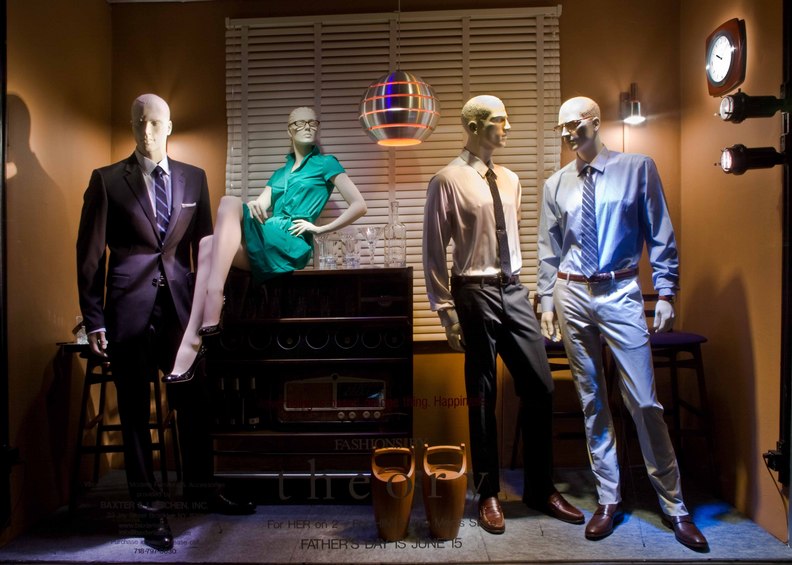 "Advertising is about one thing: Happiness"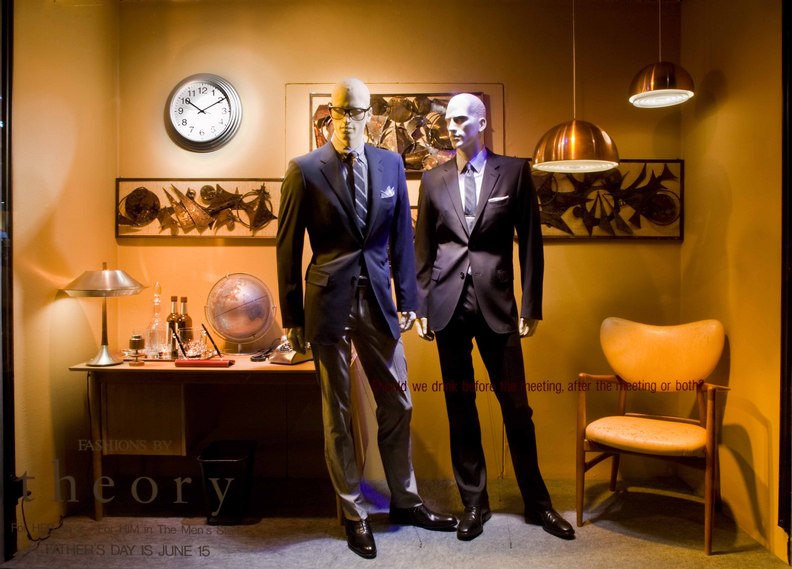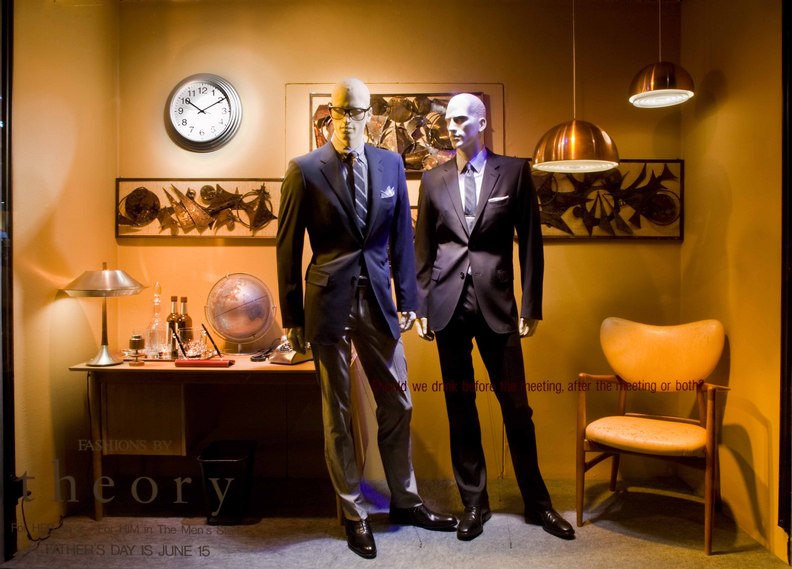 "Should we drink before the meeting, after the meeting, or both?"
"You're in the city now. It wouldn't be a sin to see your legs."