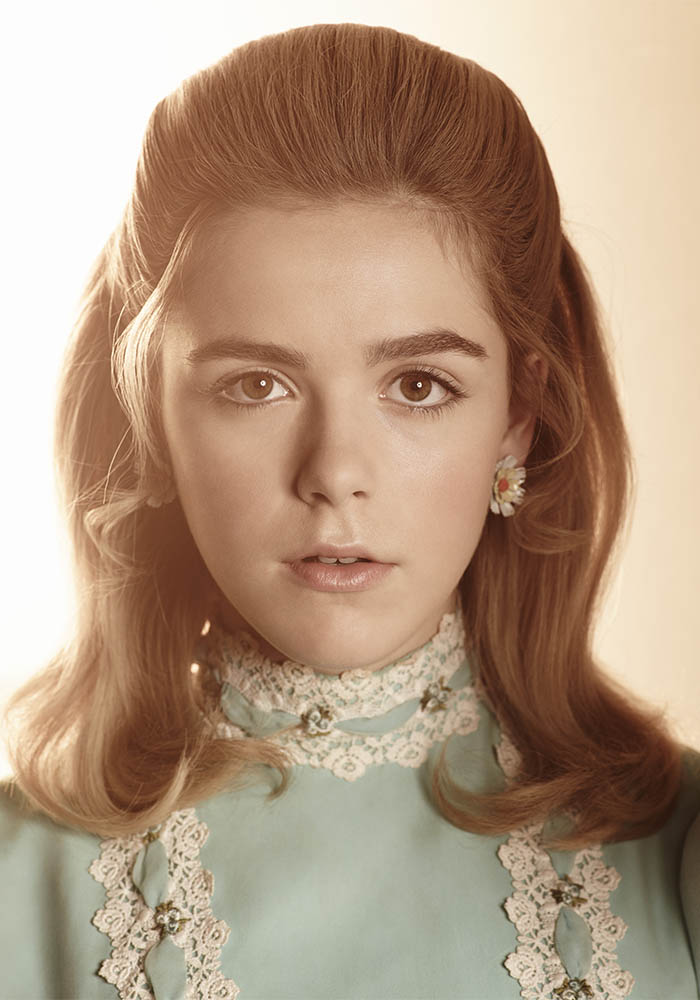 Sally's childhood has been punctuated by loss and betrayal: she not only loses her beloved grandfather, but her grief is dismissed, and she is left to grapple with the tragedy on her own. Don and Betty's divorce forces Sally to grow up fast, taking care of her brothers and sometimes even her parents. While Betty, fueled by her own insecurities, lashes out at Sally, no betrayal is as deepas Sally's discovery of Don's affair with a neighbor. Wanting to escape from her parents and find her own identity, she transfers to the prestigious Miss Porter's boarding school. Although at first she acts out and is briefly suspended, she soon finds a home among her new friends, and overcomes her teenage cynicism to be swept up in the romance of the moon landing.

Kiernan Shipka is most well known for playing Sally Draper on Mad Men. She was nominated in 2009 and 2011 for the Young Artist Award for her work on the series and honored with the "Lucy Award" at the 2013 Women in Film Lucy Awards along with castmates Christina Hendricks, January Jones, Elisabeth Moss, and Jessica Paré.

In 2015 Shipka will appear in two independent films: One & Two directed by Tracy Droz Tragos and Fan Girl opposite Meg Ryan.

Shipka recently appeared in Lifetime's original movie Flowers in the Attic based off V.C. Andrews' best-selling book of the same name and Naomi Foner's Very Good Girls opposite Dakota Fanning and Elizabeth Olsen.

Additional credits include ABC's Don't Trust the B--- in Apartment 23, a featured voice in Disney's animated series Sofia the First, The Legend of Korra, Hallmark's Smooch, Warner Bros.' Cats & Dogs: The Revenge of Kitty Galore, Universal's Land of the Lost, Anchor Bay Productions' Lower Learning, NBC's Heroes, and USA's Monk.

Originally from Chicago, Shipka currently resides in Los Angeles with her family.