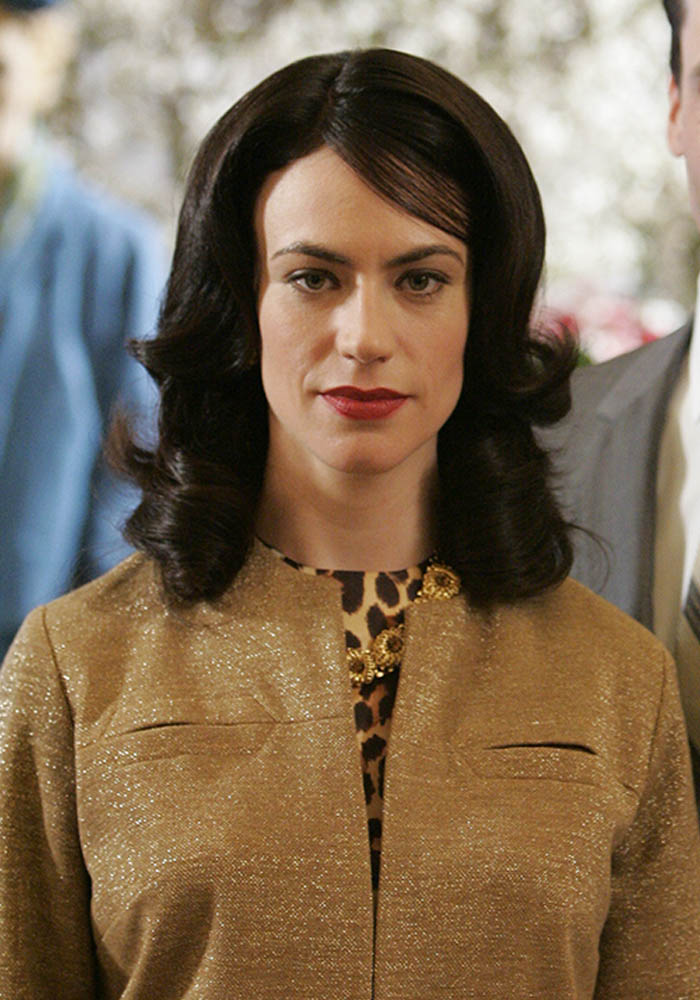 Rachel Menken is the head of Menken's, a major department store. Raised by an older sister and her hard-working father (her mother died during labor), she claims to have had a lonely childhood.

She meets Don Draper while searching for an advertising agency to take her company to the next level. Shortly after enlisting Sterling Cooper's services, she becomes Don's unofficial advisor on all things Jewish and starts a romance with him, despite knowing that he is married. Their relationship ends shortly after Don invites her to run away with him and she refuses the offer. Her store no longer a Sterling Cooper client, Rachel runs into Don sometime later and introduces him to her new husband, Tilden Katz.

Maggie Siff, a stage actor, starred this year in the new Off-Broadway play by Richard Nelson,Frank's Home. She also appeared last year in Ruby Sunrise at the Public Theater. Siff earned a Jefferson Award nomination for Outstanding Leading Actress in last year's Dollhouse at the Goodman Theater. She performed in Ghosts at the Interact Theater in Philadelphia, and for her role, she won the Barrymore Award for Best Supporting Actress.

Although she has grown comfortable in live theater, her on-camera credits include Michael Clayton with George Clooney, Then She Found Me with Helen Hunt and 3 Lbs. She has also been on episodes of Rescue Me, Third Watch and Law and Order: SVU.

Siff graduated from NYU's Tisch School with a Master's Degree in Fine Arts.
Rachel Menken Quotes
I'm worried this is a fantasy.

EP 111 "Indian Summer"
This was a dalliance, a cheap affair. You don't want to run away with me; you just want to run away. You're a coward!

EP 112 "Nixon vs. Kennedy"