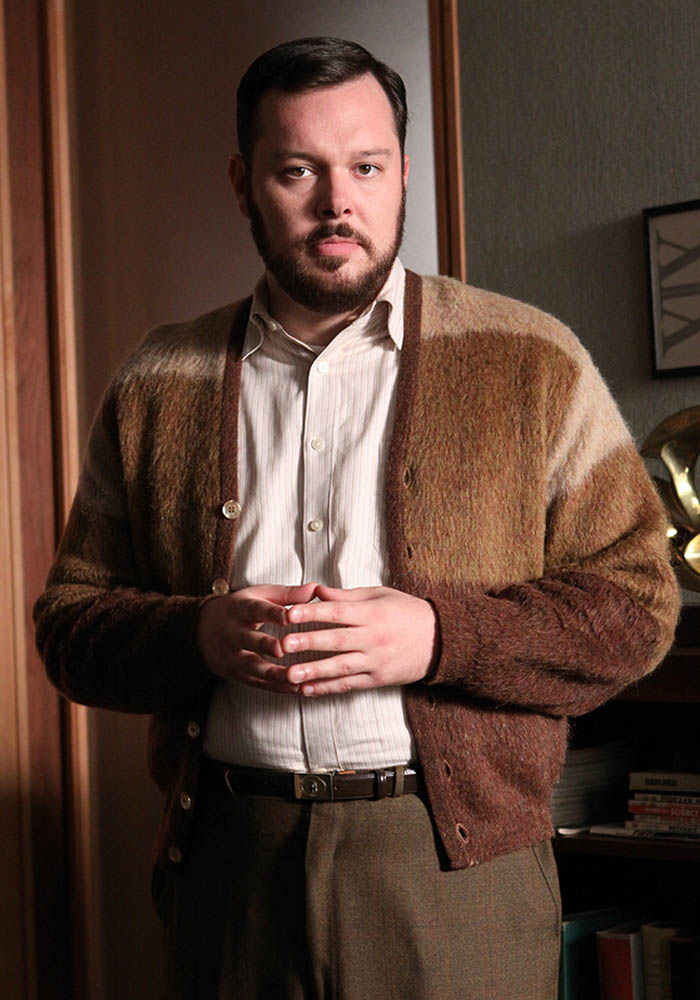 Paul Kinsey is a former copywriter at the Sterling Cooper advertising agency. A pipe-smoker who has been told he resembles Orson Welles, Paul is the author of the unpublished one-act play "Death Is My Client," which was performed impromptu at an office party. In the past he was involved romantically with Joan Harris (neè Holloway) while she was the agency's office manager, and he dated Sheila White, a young black woman from New Jersey. The two traveled together to Mississippi to register black voters. Once there, however, Sheila ended their relationship.

A professional rivalry with Peggy Olson intensifies when she refines one of Paul's ideas in front of Don Draper. "Nobody's keeping score," she tells Paul. "I am," he responds. "You do your work. I'll do mine. Let the chips fall where they may."

"Damn it," Paul says when he discovers that Peggy is the copywriter Don recruited to his new agency, Sterling Cooper Draper Pryce.

Michael Gladis has spent the last seven years in New York City acting in the theater as well as in film and on TV.  Some of his on-camera credits include roles in K-19: The Widowmaker, a recurring role on Third Watch, as well as guest starring roles on Life, Hack, Law & Order: Criminal Intent, and Hope and Faith.

His extensive theatrical experience includes the revival of "5th of July" at the Signature Theater; the smash hit Baal at the Flea Theater; the Best in the 2004 NY Fringe Festival's Dog Sees God; a national tour of Romeo & Juliet; as well as The Main(e) Play and 'Nami, both with his theater company Partial Comfort Productions, amongst many others.
Paul Kinsey Quotes
Do you like Ukrainian food?

EP 110 "Long Weekend"
The meaner you are, the more I like you.

EP 112 "Nixon vs. Kennedy"
That's mohair.