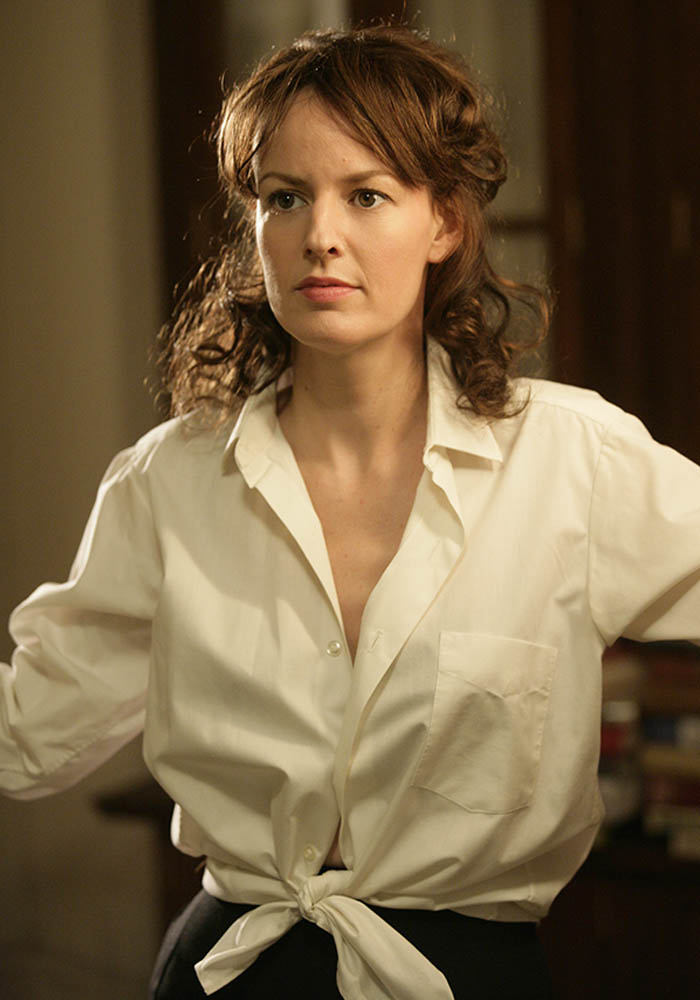 An art illustrator and painter, Midge Daniels meets Don Draper in the early 1960s. Smart, ambitious, and independent, Midge sets her own rules for their relationship, rejecting the traditional idea of marriage and domesticity. Such "live in the moment" vitality makes her the perfect bedroom companion for Don, who is sometimes overwhelmed by her anti-establishment friends.

One night, Don realizes that she and her beatnik friend Roy are in love and asks Midge to go to Paris. Midge declines the offer and falls out of touch with Don for a few years. When he meets her again, she is addicted to heroin and married to a failed playwright. Out of sympathy, Don buys a painting.

Best known for her role as FBI Agent Emily Lehman opposite Ron Livingston on the FOX series Standoff, Rosemarie DeWitt has earned her keep in television. She has appeared in episodes of Love Monkey and Sex and the City, and she had a recurring role in the hit show Rescue Me.

DeWitt's theater background includes numerous Off-Broadway plays. Most remarkably, she starred in the revival of Danny and the Deep Blue Sea on Second Stage and Craig Lucas' Small Tragedy at Playwright's Horizons for which she, along with the rest of the cast, won an Obie Award.

Her film career includes roles in Off The Black with Nick Nolte and Great New Wonderful. She also appeared in the critically acclaimed Ron Howard film Cinderella Man, which is actually based on her real-life grandfather, championship boxer James J. Braddock. Soon, DeWitt can be seen in the upcoming films Margaret opposite Mark Ruffalo, Sing Now or Forever Hold Your Peace, Purple Violets and Blackbird.
Midge Daniels Quotes
You think I'd make a good ex-wife?

EP 101 "Smoke Gets in Your Eyes"
You know the rules: I don't make plans and I don't make breakfast.

EP 101 "Smoke Gets in Your Eyes"
It's like drinking a hundred bottles of whiskey while someone licks your tits.