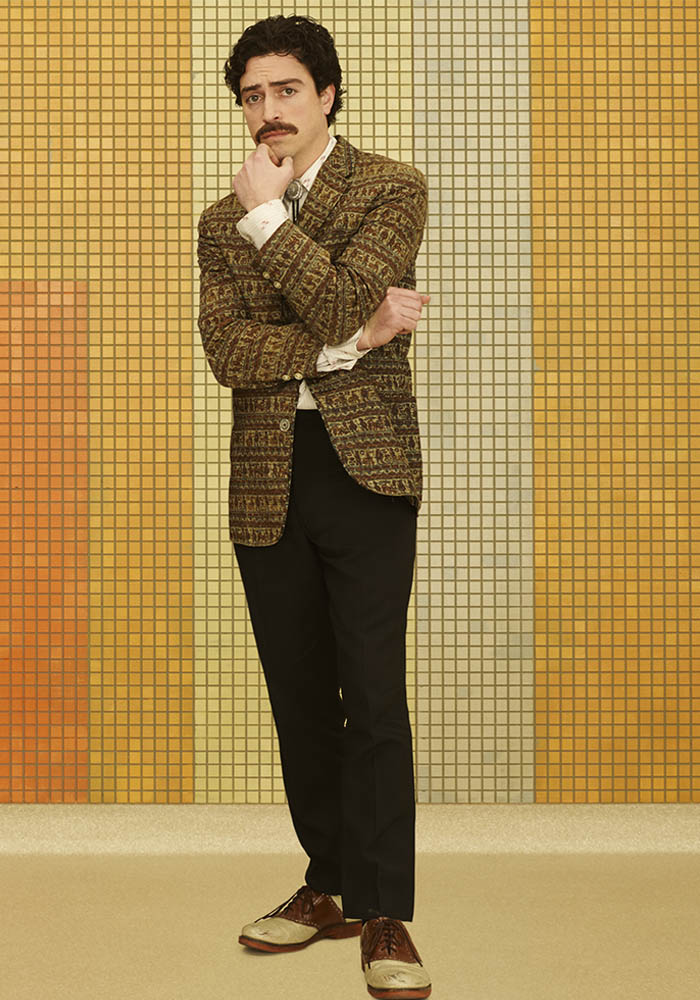 The night Martin Luther King, Jr., was shot, Ginsberg revealed to a blind date that he's a virgin. Overwrought over Vietnam, he verbally attacked his boss, Jim Cutler, and later broke down in his office claiming that, as an ad man, he was part of the problem, not the solution.

Ben Feldman made his first foray into acting at the age of six, when a camp counselor convinced him to participate in the musicalAnnie. In high school, Feldman was involved in the school theater program and participated in many plays.

In 2005, Feldman made his Hollywood feature film debut in The Perfect Man, co-starring Hilary Duff, Chris Noth, and Heather Locklear. In 2007, he made his television series debut on Living With Fran, starring opposite Fran Drescher.

In 2009, he was cast as the new-to-earth guardian angel, Fred, on Lifetime's original TV series Drop Dead Diva. Fred quickly became a fan favorite, leading to three seasons on the show. Later that year, Feldman starred opposite Jared Padalecki and Danielle Panabaker in New Line Cinema's remake of Friday the 13th, directed by Marcus Nispel.

Other film credits include Paramount's sci-fi thriller Cloverfield, directed by Matthew Reeves. TV credits include CSI, The New Adventures of Old Christine, and Medium.

A native of Washington, D.C., Feldman attended Ithaca College and majored in acting. He currently lives in Los Angeles, California.