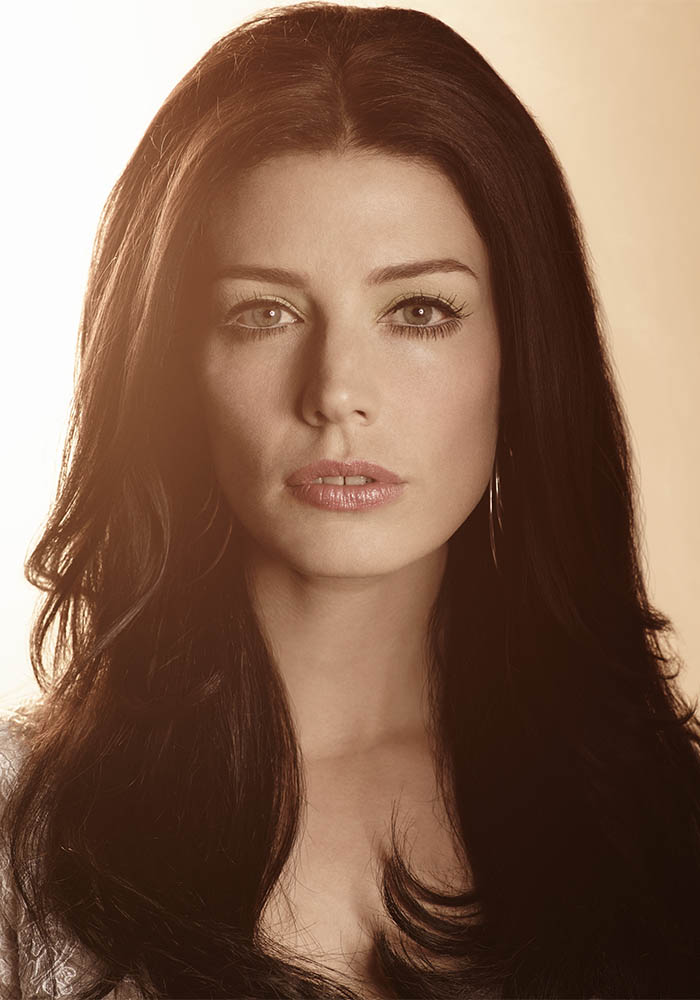 Megan's life takes an abrupt turn when she jumps from being Don's secretary to his wife. She challenges Don, demanding accountability and openness. When Megan decides to leave her unfulfilling position at the ad agency to pursue her dream of acting, Don feels rejected and begins to pull away. Megan shifts her attention to her career, moving to Hollywood in hopes of becoming a TV star, and by the time Don offers to join her in California to save their marriage, she realizes it is time to stand on her own.

In 2010, Paré joined the cast of Mad Men as the front desk receptionist, Megan Calvet, who quickly garners the attention of Jon Hamm's Don Draper. Previously, Paré starred in the WB series Jack & Bobby alongside John Slattery and Logan Lerman.

Paré has starred in a variety of films in both her native Canada and in the U.S. In 2000, Paré had her breakthrough performance when she was handpicked by director Denys Arcand to star as the lead in his film Stardom after initially auditioning only for a bit part in the film. The film was screened at the 2000 Cannes Film Festival and launched Paré's budding career.

After starring in several independent features such as 2001's Lost and Delirious, and in the Canadian miniseries Random Passage and Napoléon, Paré made her Hollywood debut in Wicker Park, a remake of the French film L'Appartement. Other credits include Jerry Ciccoritti's Lives of the Saints, Deepa Mehta's Bollywood/Hollywood, Jacob Tierney's The Trotsky, and Rob Stefaniuk's SUCK.

A French Canadian born in Montreal, Quebec, Paré currently resides in Los Angeles, and returns to Canada to film as often as possible.