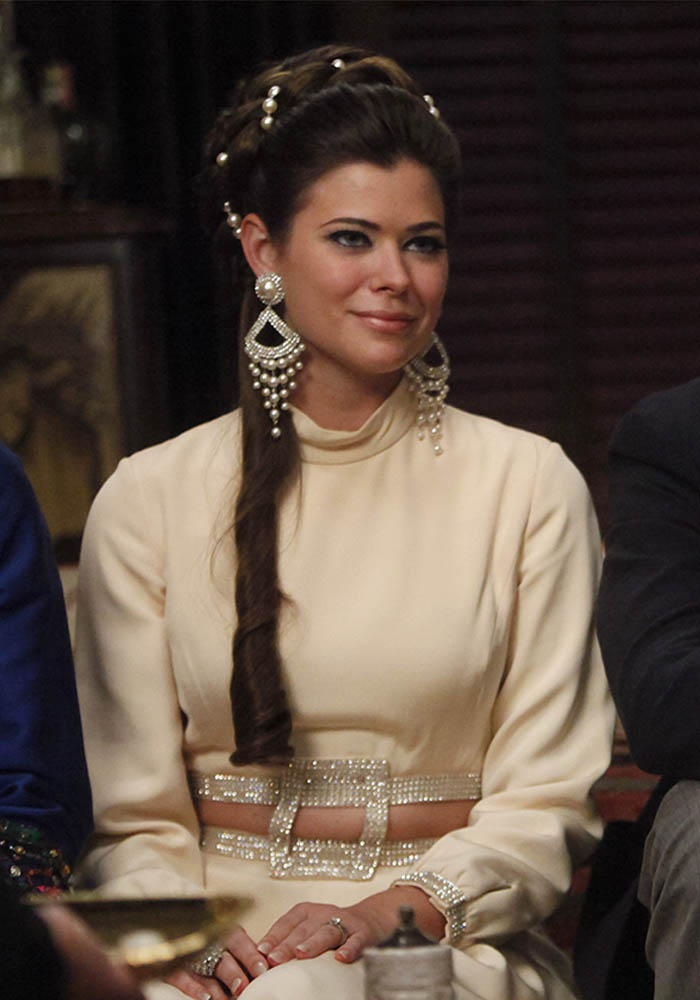 Jane Sterling is Roger Sterling's wife. A college graduate hired as Don Draper's secretary, she quickly catches the eye of Roger, who smoothes things over when office manager Joan Holloway fires Jane for flouting company protocol. Rehired, she begins an affair with Roger that culminates in marriage.

Roger hosts a country club party to help Jane gain favor with his crowd. After getting wildly drunk, she inadvertently expresses her frustration at not being accepted. "You don't like me," she tells Don. "I'm a nice person." She reiterates the point to Roger after her attempts to befriend his daughter Margaret fall flat. "I don't know what kind of world you live in," she tells him, "but I am the good person here."

Peyton List began her career young, starting with professional modeling at age 8. She then developed an interest in dance and studied at the prestigious School of American Ballet in New York, often performing there on stage.

List soon progressed to the small screen with a breakout role as Lucinda "Lucy" Montgomery on As the World Turns. After four years in that role, Peyton decided to pursue other opportunities and has since amassed numerous credits, including guest roles on Ghost Whisperer, CSI: Miami, Sex and the City, One Tree Hill, CSI: NY, Without a Trace, Law & Order: SVU and multi-episode arcs on Windfall, Day Break, CSI and Big Shots.

List is no stranger to the big screen, making appearances in such films as The Greatest Game Ever Played alongside Shia LaBeouf and more recently in Deep Winter. List can be seen in the upcoming thriller Shuttle in 2009.
Jane Sterling Quotes
I feel like I'm walking in tall cotton

EP 205 "The New Girl"
I get a nosebleed below 86th street!
I'm a nice person!