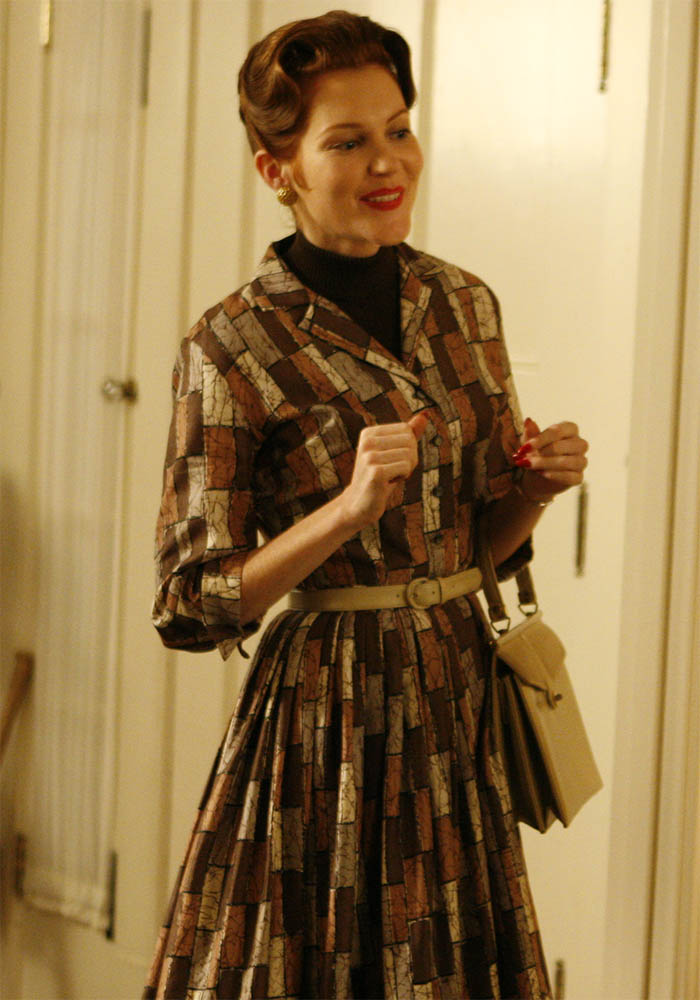 Helen Bishop is a single mother of two children. In the early 1960s, she lived in Betty Francis's Ossining neighborhood, where she volunteered for John F. Kennedy's presidential campaign. Her status as a divorcee as well as her habit of taking long walks made her the subject of local gossip. One evening while still married to Don Draper, Betty babysat Helen's son Glen and gave him a lock of hair. When Helen confronted Betty at the grocery store, Betty slapped her in the face.

Helen left Ossining for a while but has returned with her new husband. Helen's ex-husband works in the insurance industry.

Darby Stanchfield is best known for her role, Dr. April Green, on CBS's hit show, Jericho. In TV, Darby also recurred as Sgt. Gibbs (Mark Harmon's) first wife in NCIS, Amelia Joffe in General Hospital, and will recurr in a new series Exes And Ohs, premiering this fall. Other guest roles include: 24, Bones, Nip/Tuck, Without a Trace, Campus Ladies, Monk, Strong Medicine, Good Girls Don't, Angel, That 80'S Show, American Dreams, It's All Relative, The Inside, & Diagnosis Murder.

In film, Darby was most recently seen in theatres in Adrienne Shelley's critcially acclaimed Waitress ("The Little Miss Sunshine" of 2007) opposite Nathan Fillion and Keri Russell. Darby also costarred with Josh Duhamel, in an adaptation of Oscar Wilde's, The Picture of Dorian Gray.

This fall, Darby can also be heard on NPR in a radio play version of Neil Simon's Biloxi Blues, with Josh Radnor and Justine Bateman, produced by LA Theatre Works.

Darby Stanchfield has a Master of Fine Arts from The American Conservatory Theatre.