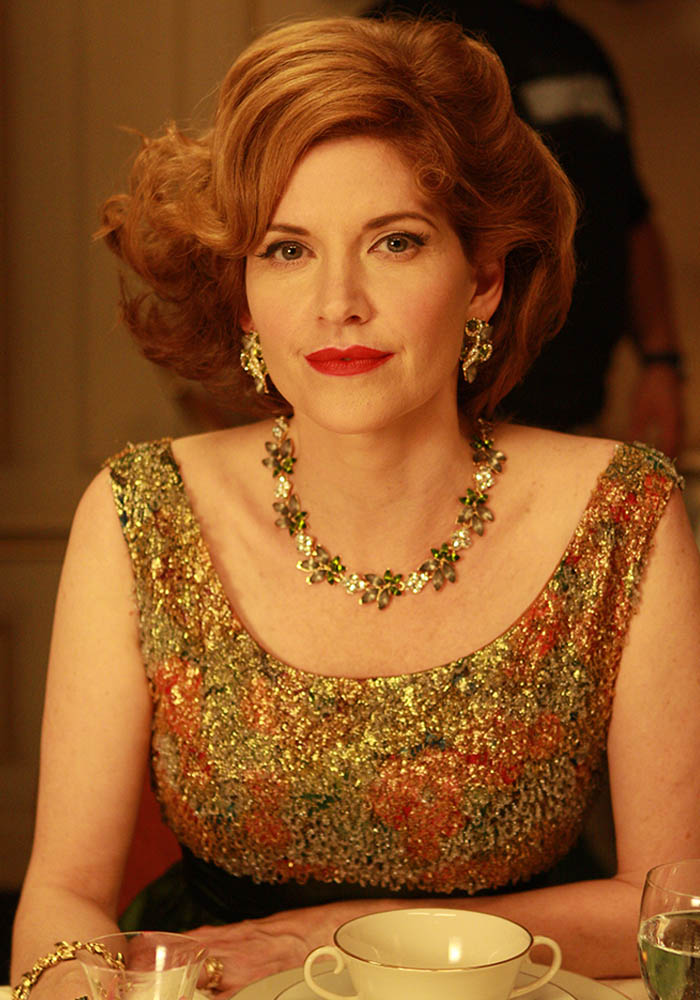 Bobbie Barrett is the wife/manager of comic Jimmy Barrett who was hired by Sterling Cooper to do TV spots for Utz Potato Chips. Bobbie's relationship with the agency becomes more complicated, however, when Jimmy insults a client and Don begins an affair with her. Their affair is temporarily derailed when the two have a car accident while driving to the beach. Recuperating at Peggy's apartment afterwards, Bobbie sums up her strategy for making it in a man's world: "You can't be a man," she advises. "Be a woman. It's powerful business when done correctly." Bobbie's relationship with Don ends when he learns she's been gossiping about him.

Melinda McGraw was raised in Massachusetts. She was classically trained as an actress at the Royal Academy of Dramatic Arts in London alongside Clive Owen, Ralph Fiennes and many other notable talents. After graduating she remained in England performing in such theatre productions as Twelfth Night, El Cid, The Foreigner and Don Carlos (dir. Nicolas Hytner) among others. She returned to the States in 1990 where she began a film and television career, working with directors as diverse as Kevin Spacey, Christopher Nolan, James Burrows, Betty Thomas, Peter Tolan and Harold Ramis — and opposite actors as diverse as John Cleese, Kathleen Turner, John Goodman, Alan Alda, Olympia Dukakis, and Gary Oldman.
Bobbie Barrett Quotes
You're never gonna get that corner office until you start treating Don as an equal. And no one will tell you this, but you can't be a man. Don't even try. Be a woman. Powerful business when done correctly. Do you understand what I'm saying, dear?

EP 205 "The New Girl"
This is America. Pick a job and become the person that does it.

EP 205 "The New Girl"
I want the full Don Draper Treatment.

EP 206 "Maidenform"