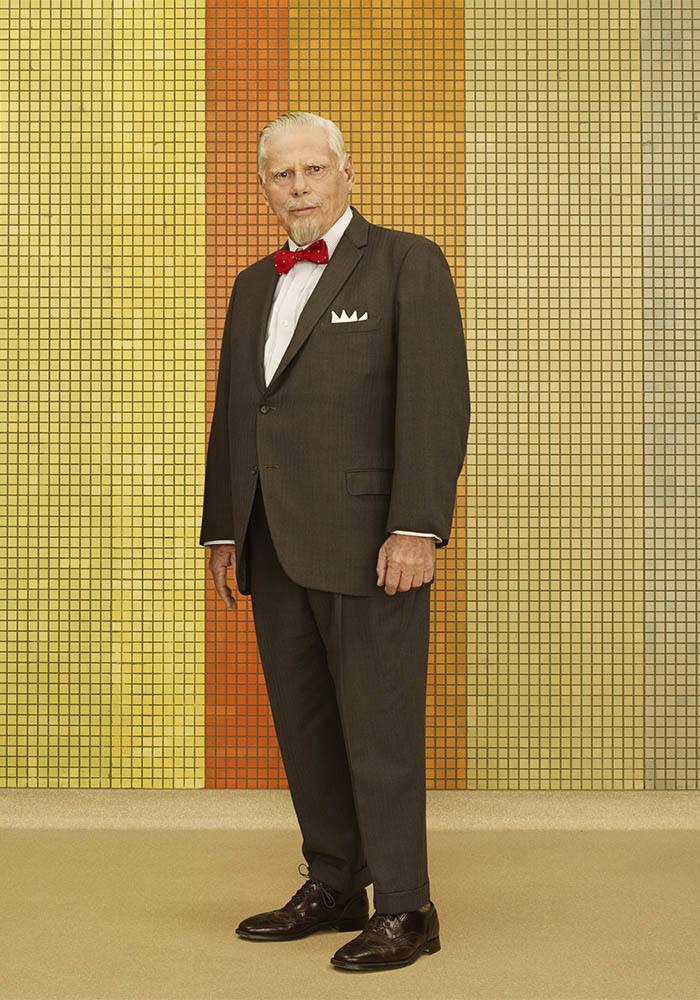 Bertram Cooper spearheaded an effort to bring the agency public; however, after Don impulsively resigned the Jaguar account, an IPO was off the table. Instead, Cooper shepherded the agency through a merger with rival Cutler Gleason Chaough, quieting debate over the agency's new name: Sterling Cooper & Partners.

Robert Morse is one of the few actors to have won a Tony® Award for Best Actor in a Play and Best Actor in a Musical. Morse's musical award came in 1962 with his unforgettable performance as J. Pierrepont Finch in the Pulitzer Prize-winning Frank Loesser/Abe Burrows/Bob Fosse musical How to Succeed in Business Without Really Trying. The dramatic nod came in 1990 with his triumphant portrayal of Truman Capote in the tour de force, one-man show, American Playhouse: Tru. The PBS presentation of Tru later earned Morse a 1993 Emmy® Award as Outstanding Lead Actor in a Miniseries or Special as well.

Morse made his film debut in 1956's The Proud and Profane. He also reprised his Tony®-winning role in the 1967 film version ofHow to Succeed in Business for director David Swift. In addition, Morse appeared as Walter Matthau's philandering buddy/advisor in the Gene Kelly-directed film A Guide for the Married Man and starred in the cult favorite The Loved Ones.

On television, Morse appeared in a continuing role in the medical drama City of Angels and in an Oliver Stone miniseries, Wild Palms, among various memorable television guest appearances.
Bertram Cooper Quotes
Who cares?

EP 112 "Nixon vs. Kennedy"
You're going to need a stronger stomach if you're going to be back in the kitchen seeing how the sausage is made.

EP 104 "New Amsterdam"
Mr. Crane, focus, please. We didn't make you head of television just to shorten your attention span.

EP 207 "The Gold Violin"
I met him once. He's a bit of an eccentric, isn't he?
How did you know I was vain?
She was born in 1898 in a barn. She died on the thirty-seventh floor of a skyscraper. She's an astronaut.
So much yarn, so little time.

EP 102 "Ladies Room"