Uncategorized
Q&A – Mark Strong (Frank Agnew)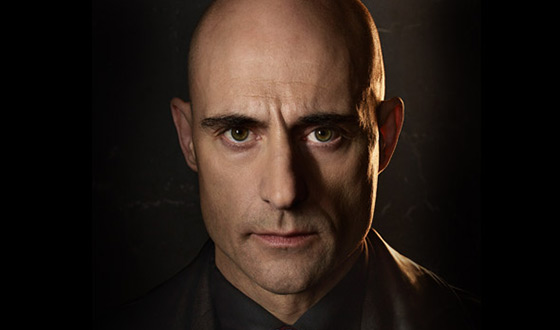 Mark Strong, who plays Frank Agnew on AMC's Low Winter Sun, talks about reprising his character, learning to box, and his love for Detroit.
Q: You first played Frank Agnew in the original 2006 British miniseries. What was your reaction when you were approached to reprise the character? 
A: I was really surprised, because actors rarely, if ever, get the opportunity to have another crack at a role. And certainly not eight years later, and certainly not in a completely different country and different idiom as well. My feeling was partially excitement and partially the feeling that I could take him further because the first one we did was only three hours long and this would be ten episodes. I could really round out the character a lot more than in the original.
Q: How is Frank different this time around? Was there anything about the character in the original miniseries that you carried over into this portrayal?
A: The original story centered around the murder of a fellow cop and the psychological fallout from that, coupled with Frank's desire to find this girl who he loves and has gone missing. In the original, the ending was a lot bleaker because he's never able to find her. What's been amazing about taking him further in this version is that the story of his search for her becomes a lot more complicated and a lot more involved. You get to see his reaction to the way he feels about her in much more detail. What I've done with Frank in taking him further is shown him to be a much more flawed character than in the original. His seemingly irrational obsession with this woman is obviously interfering with his ability to be not only a good cop, but a decent human being. Psychologically, it's very traumatic for him. I was able to play that out more — you get to see the vulnerability of a guy who's supposed to be this hard-bitten detective.
Q: Did you do any research into the world of homicide detectives or investigation protocol to prepare for the show?
A: I never really saw it as a cop show. I always thought the cop element was really a framework on which we hung these interesting characters. Frank principally is a man who has a position of responsibility and is very good at what he does, but through his obsession with someone else, has allowed himself to become weak and vulnerable and make mistakes and to become even psychologically damaged. So the need to examine what a detective gets into wasn't really required, because for me the journey was always of a man dealing with those things.
Q: How did you like filming in Detroit? What are some of your favorite places in the city?
A: I loved it! Certainly my American friends were quite keen to let me know that it wasn't anywhere I should want to be, and then I discovered that most of those people had never been to Detroit. As a city, it's just really impressive in every way you could imagine. It's almost like you witness the fall of an empire, and what's going on now is the rebuilding. I went everywhere — the Motown Museum was amazing, the Henry Ford Museum, the Detroit Institute of Arts. I traveled north and went boating on one of the lakes up there, and my son caught his first fish, a little bluegill, in Lake Orion. I threw out the opening pitch at a Tigers game, which is a massive honor, and I really got into baseball. I saw Searching for Sugar Man when I was making the pilot and then when I went back to do the series, I found out that Rodriguez was playing at the Masonic Temple so I went to see him live. I had a really great time there.
VIDEO: Inside Episode 109 Low Winter Sun: Ann Arbor
Q: You're one of a few British actors in the cast. How did you go about mastering the American inflection? Are there any words or phrases that always trip you up? 
A: I've played American parts in the past and of course as a kid growing up in the UK, American culture is a very much a part of our infrastructure. You have many American films and TV programs. So it's not a foreign or strange culture, and then of course when you're in America surrounded by Americans, it's easy to slip into an American accent. There were occasional phrases that would come out where I'd be like, "What's this?" The expression, for example, where someone says "My bad." I actually went to the writer said, "There's a typo here, this is obviously a mistake, what does this mean?" And they said, "This is an expression meaning, 'It's my fault.'" And I was like, "Oh really? I've never heard that." So occasionally there are American expressions that I've never heard of.
Q: Talk a little about the boxing scene in Episode 3, "No Rounds." Had you ever boxed before?
A: I'd never boxed before or put any gloves on, but that turned out to be a bit of a lifesaver for me. When I first arrived in Detroit, I didn't know anybody and I was a little homesick. What kept me occupied was the knowledge that I was going to have to get in shape and learn how to box. I was put in touch with a wonderful guy called Geno who runs the Bad Boy Gym in Royal Oak, MI and he very kindly said to me, "Listen man, anytime you want to come here and train, let me know." He took the time to teach me how to box, and he also introduced me to Tommy "The Hitman" Hearns, a five-time world champion, who basically taught me how to jab. So that was my introduction to Detroit and boxing. Geno trained with me for months, and he's actually in the ring with me when we do that scene — he's the guy with the pads. I've just been boxing today, here in the UK. I've carried it on!
Read an interview with Lennie James, who plays Detective Joe Geddes
Read More