Press
Lennie James Books James Brown Biopic Role; Independent DVD Review Applauds Low Winter Sun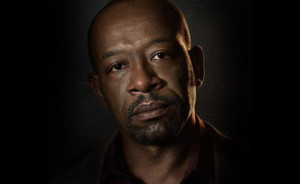 This week, Lennie James books a role in an upcoming James Brown biopic, while The Independent's DVD review praises Low Winter Sun. Plus, Mark Strong speaks with The Scotsman and Independent Online. Read on for more:
• Lennie James is set to play James Brown's father in Get on Up, a biopic of the musician that will be directed by Tate Taylor, according to Variety.
• The Independent's DVD and Blu-ray review calls the U.S. version of Low Winter Sun "polished" and thinks "it's the seemingly lawless Detroit setting that compels most."
• Mark Strong tells The Scotsman about his approach to playing Frank: "I didn't want to play him as a hard-bitten Detroit cop, I wanted to play him as a flawed individual."
• Talking to South Africa's Independent Online, Mark Strong characterizes Frank's situation as "morally speaking, it's automatically dubious. He's a good guy, but he's killed somebody."
• Catch a trailer for Mindscape, a film starring Mark Strong, at SciFiNow.
• To stay up-to-date with all the latest Low Winter Sun news, sign up for the weekly The Lowdown.
Read More