Interviews
Q&A – Billy Lush (Nick Paflas)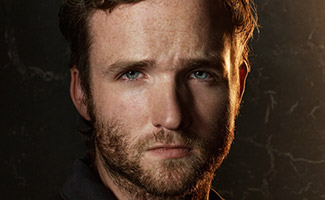 Billy Lush, who plays Nick Paflas on AMC's Low Winter Sun, talks about playing servicemen, sporting burly facial hair, and rooming with James Ransone.
Q: What did you know about Nick heading into the season?
A: Pretty much every scene with Nick in the first two episodes was what I auditioned with. Chris Mundy wrote the scenes. It was kind of a risk, given that the Pilot pretty much just had one scene for me, saying the only thing I'm good at is killing people. That can kind of lead to anything, so I was hoping that it would lead to something cool.
Q: You've previously played a Marine, and now you're playing an Army veteran. Why do you think you keep getting cast as a soldier?
A: I have no idea. And I don't know why I always play the tough guy either, because in real life, I'm a big softie.
Q: Did you do any research about being in the military for your role?
A: When I was in Generation Kill, we spent seven months in Africa and actually had some of the real guys that we were portraying there. So we got to see and talk to them about what it was like, and what it was like coming back. It really gave me a good feel. There is PTSD, and no one wants to talk about it. And I also watched some documentaries about PTSD, and I channeled that into myself and all of my own fears.
Q: Have you or anyone in your family ever been in the service?
A: My cousin was a paratrooper. He would go in and do solo missions and jump out from high altitudes and open his parachute at low altitudes so he would go undetected. Crazy stuff. And I have an uncle who was in the Air Force as well.
Q: Nick doesn't have to say anything; he just looks like he has PTSD. Is that something you practiced?
A: I had no idea where the character was going to go, but the first half of the season it lined up perfectly. Nick does have this internal conflict. I interpreted the character as, he enjoys hurting people. He probably enjoyed his time in the Army, but he also realized it was bad. It was good when he was in the service, but then coming back he had to stop that, and he just didn't know how to turn it off. Every time something would happen he would be like, "I did a bad thing, it was wrong," and then he would beat himself up about it.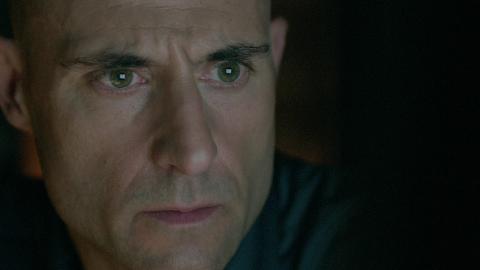 VIDEO: Inside Episode 106, "The Way Things Are"
Q: Nick falls in with Damon and his friends, who are a bit of a rough crowd to say the least. Have you ever been a part of a group like that?
A: Not really. In college my freshman year at Florida State, my roommate was not the best influence. That only lasted for a semester before he got kicked out, and my life was better again. I was still on the Dean's list. But other than that, I always wanted to be a good person.
Q: James Ransone mentioned that the two of you lived together while filming the show. Is he a good roommate?
A: Yeah. I was scared because I haven't had a roommate besides my wife since I was in my early 20s, so I was really nervous about things like sharing, because when you're married you don't think about it. But ultimately it was the best decision I ever made. I think I would have gone crazy if I was living by myself, because I didn't know anybody in Detroit.
Q: Nick is a bit of a barfly. Were there any bars in Detroit that you frequented regularly during filming?
A: No, I was really good — and boring! This was the first time that I was really good diet-wise and I didn't really drink that much. I brew beer at home [in Los Angeles], and we have a pretty cool bar.
Q: Nick has some serious scruff going. How long did it take you to grow the beard? Have you ever worn your facial hair like that on your own?

A: Before I got this job, I did my friend's web series, Stupid Hype. It takes place in the early 90s, so they gave me this really weird haircut where just the sides are shaved. I really liked that, so I kept it. It also seemed to work with the characters I was auditioning for. I don't really like shaving unless I absolutely have to, so I guess it was my own style and laziness. It gets pretty burly, the facial hair.
Read an interview with Billy's roommate, James Ransone, who plays Damon Callis
Read More