Press
Lennie James, Mark Strong and Chris Mundy Debate Eateries; Erika Alexander Talks Detroit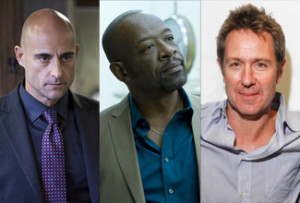 This week, Lennie James, Mark Strong and Chris Mundy tweet about their favorite Coney Island hot dogs, while Erika Alexander talks about getting recognized in Detroit. Plus, Nickoli Sherli chats with HollywoodLife.com. Read on for more:
• Lennie James, Mark Strong and Chris Mundy weigh in on the debate over which Detroit dining institution is better: Lafayette or American Coney Island.
• Erika Alexander talks to Philly.com about being recognized in Detroit.
• HollywoodLife.com interviews Nickola Shreli, who points out that the characters on Low Winter Sun aren't "necessarily 'villains.' … They are all real people that are of this world dealing with their respective circumstances."
• For recaps and reviews of Season 1, Episode 5, "Cake on the Way," check out Celeb Dirty Laundry, Deadline Detroit, IGN, Television Without Pity and TV Equals.
• To stay up-to-date with all the latest Low Winter Sun news, sign up for the weekly The Lowdown.
Read More