Uncategorized
Detroit: On Location (Low Winter Sun Episode 6)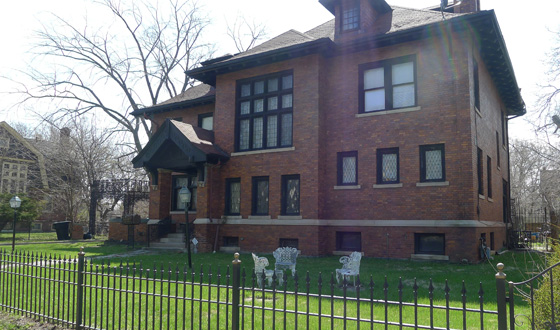 Low Winter Sun Production Designer Ruth Ammon is responsible for scouting the city of Detroit for the series. This week, she discusses the location used for Reverend Lowdown's house seen in Episode 6, "The Way Things Are."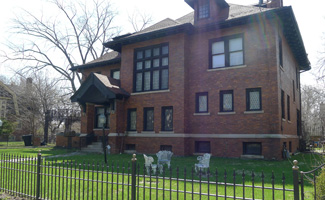 Reverend Lowdown's House
Location: Atkinson Avenue, Boston-Edison Historic District
Reverend Lowdown's house was one of the most difficult locations to find and secure. We started our search in the affluent Indian Village neighborhood on the west side, but the houses were too big and far from the road — not to mention a drug lord would not be welcome in that neighborhood. We then moved on to West Village, where we secured a perfect Greek Revival house. Unfortunately, the owner rescinded days later. After that, we drove up and down the streets of Rosedale and Boston-Edison, where we finally found our home. It was an older, formerly affluent neighborhood that fell into neglect and abandonment years ago, which worked well for us.
Reverend Lowdown is a successful drug lord. Like the padrino in The Godfather, he looks after a large extended family, so the house needed to be the most impressive in the neighborhood. Built in 1904, the Tudor-style home sat on a larger lot than others on the street, and the dark brick façade made it stately and imposing, like a fortress. We loved the wrought-iron details of the fencing and the elaborate cast-iron door and carport that must have been a later addition. We certainly didn't want a garish exterior or anything that might draw too much attention to a drug lord.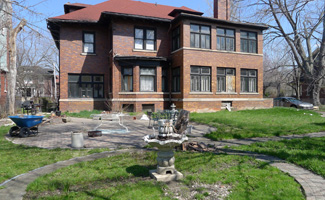 It was important that the house have a large backyard that could accommodate family and posse barbecues — and to display Reverend Lowdown's hobby of gardening. A detached garage was also important for the Rev to keep his business away from the children. Overall, we wanted the house to convey strength, confidence and pride, but also some shady doings. The neighborhood is aware that Reverend Lowdown is a criminal, but he takes care of the neighborhood and its people.
The Boston-Edison Historic District is well-known to Detroiters. In its early 20th-century heyday, it was a prestigious neighborhood populated by prominent automotive pioneers and businessmen. Henry Ford was one of the earliest residents, and his large brick-and-limestone Italian Renaissance Revival residence still stands on the corner of Voigt Park. Today the neighborhood is a diverse community of people who share an appreciation for the neighborhood and its architecture. Some of the homes are still boarded up, abandoned or in dire need of repair, but there is clearly a revival happening. The original owners of most of these homes probably had a paid staff of housekeepers and gardeners and such. The new owners are DIYers — one project at a time, one board at a time.
View a gallery of Detroit: On Location photos >>
Read the Detroit: On Location column from Episode 5, in which Ruth talks about the location used for the boxing match >>
Read More