Interviews
Q&A – Athena Karkanis (Dani Khalil)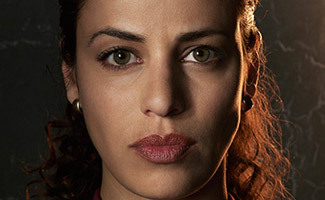 Athena Karkanis, who plays Dani Khalil on AMC's Low Winter Sun, talks about the quality she shares with her character and her love for Detroit.
Q: Dani is a tough lady. Is that something you look for in roles?
A: Not necessarily, no. It's an interesting part because of how she plays into the whole fabric of the story. In terms of it being Detroit and her being Arab-American — it's just an interesting time, given the post-9/11 climate. She's a very non-stereotypical character, which I found was refreshing.  It was nice that it's sort of like, "Oh look, they're not just terrorists, they're actually Americans like you and me." Well, I'm Canadian, so not really me, but…
Q: In Episode 2, there's a great scene when Dani speaks in Arabic to the corner store owner. Was that difficult to prepare for?
A: The little trick under my belt is that I speak a bunch of languages, and Arabic is one of them. I also speak French, Italian, Spanish, German –- only so so -– and, of course, English. Everyone in my family is quite multilingual. We traveled a bit growing up. I went to French schools. I actually spent some time in Egypt and learned it there, most recently in December 2011, about a year after the revolution. I rented a flat in Cairo and spent about a month there. The thing about Arabic is that from country to country, the dialect and the accent are very different. I don't know how many viewers will pick up on it, but the accent and dialect that I was doing was Egyptian, because that's what I thought my character was. And that happens to be the kind of Arabic that I speak. I'm a bit of a Heinz 57. But I'm partially Egyptian.
Q: You've played characters from many different cultural backgrounds. Is that something you enjoy?
A: Yeah, that's pretty much been the bulk of my career. There was a joke among my friends, every time I got a job, they'd be like, "Oh what accent are you talking in this time?" Because I never played just a normal American girl. I really like to use my language skills.
Q: Dani is referred to as a Chaldean. How much did you learn about this part of Detroit culture?
A: A Chaldean must be Iraqi and must be Catholic, and my character is neither. In one of the episodes they were referring to my character as Chaldean and I was like, "Wait a minute, I thought she was Egyptian!" In the Pilot, there's a scene where they kind of make a reference to her being a Muslim, too. So I went to one of the writers and he was like, "No, no, it's just a thing. Everyone is Chaldean, even if you're not Chaldean." In Detroit, because there are so many Arabs across the board, they're all called Chaldeans. There's a huge Middle Eastern population in Dearborn. And in Hamtramck, which is kind of interesting because it's traditionally a Polish neighborhood where there are old Polish churches, and then you'll hear the Muslim call to prayer ringing out. I did go and check out those areas — mostly for the food!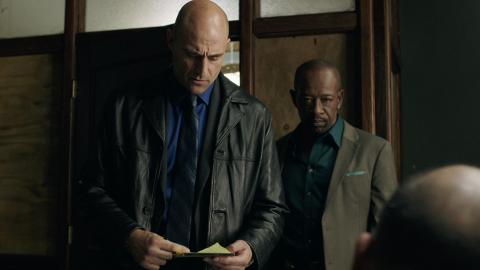 VIDEO: Inside Episode 103, "No Rounds"
Q: Did you enjoy filming in Detroit? 
A: I really loved Detroit. Not to sugarcoat it, because it's definitely worse for wear, but it's such an interesting place. You can look in one direction in Detroit and see these hipster coffee shops and restaurants popping up everywhere, and all this cool urban farming happening. But then you look at it from another direction, and the streetlights don't work and there's many abandoned buildings and the corruption runs so deep, and now there's the Chapter IX bankruptcy filing. I used to shop at Eastern Market, and some of the stalls there will say "Grown in Detroit," in some of the abandoned lots. And I would run along Belle Isle a lot. There was a whole thing about how the beavers were extinct in Detroit for a really long time, and suddenly the beavers are back. I saw a bunch of them.
Q: Dani seems like an intrepid detective. Do you have any skills like that or do you tend to take things at face value?
A: Yeah, actually I am like that. One of the driving qualities of Dani is that she has a strong sense of justice. And I share that quality with her. When something is unfair, I really feel it. So I can definitely relate to her there. She is a bit like a pitbull, she won't let go. I'm a bit like that too.
Read an interview with James Ransone, who plays Damon Callis
Read More