Press
Main Title Theme from Low Winter Sun Now Available on iTunes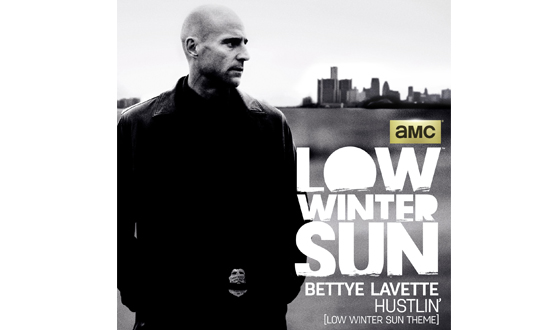 Enjoy "Hustlin'," Low Winter Sun's main title theme? You can now download the complete song on iTunes. Low Winter Sun's original music composer, Tyler Bates, co-wrote the song with Nan Vernon, Executive Producer Chris Mundy, and Detroit native and R&B legend Bettye LaVette, and assembled an all-star team to perform the track, including Justin Meldal-Johnsen (Beck/NIN, M83, Neon Trees) on bass, Roger Manning (Beck, Jellyfish) on keyboards, Scott Seiver (Pete Yorn) on drums, and LaVette on vocals.
Buy "Hustlin' (Low Winter Sun Theme)" on iTunes
Learn more about the music from Low Winter Sun
Read an interview with Bettye LaVette
Low Winter Sun airs Sundays at 10/9c following Breaking Bad on AMC.
Read More