Press
USA Today on Detroit's Role in Low Winter Sun; TV Guide Goes Behind the Scenes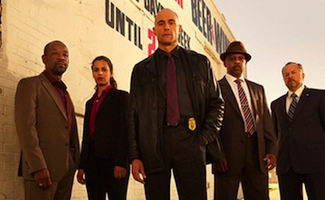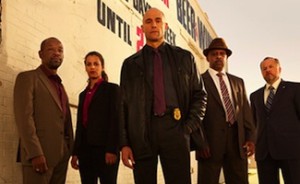 This week, USA Today examines Detroit's role in Low Winter Sun, while TV Guide goes behind the scenes of the new drama. Plus, Entertainment Tonight offers a first-look video and likes what they see. Read on for more:
• Low Winter Sun has "declared its commitment to giving the city a major role in its story," observes USA Today, while Detroit "is providing an evocative backdrop."
• TV Guide has an exclusive behind-the-scenes video and observes that the show is "a far cry from the typical police procedural."
• While debuting a teaser for Low Winter Sun, Entertainment Tonight observes that "the bullseye has been hit once again" for AMC.
• The Detroit Free Press notes that Low Winter Sun "has ambitions to be inextricably linked to the city."
• Detroit's Metro Times describes Low Winter Sun as the "latest attempt to capture our town's funky gestalt and make it the backdrop for a prime-time TV series."
• The first look at Low Winter Sun prompts Indiewire to say, "We definitely like what we see." Slate thinks the series "holds some real dramatic promise." Meanwhile, Flavorwire calls the trailer "a doozy."
• Zap2it features a teaser for Low Winter Sun, which will premiere on Aug. 11 after Breaking Bad's return episode, while Yahoo! TV highlights another teaser.
• Here's the Season 1 poster, courtesy of The Hollywood Reporter, that's "as killer as one would expect."
• Film Music Reporter states that the composer of Low Winter Sun's score is Tyler Bates.
• Connect 2 Media & Entertainment speaks with Low Winter Sun's director of photography about achieving the drama's "cinematic feel."
• TVWise reports that the show will premiere in the U.K. on FOX on Aug. 16, five days after the U.S. premiere.
• According to Deadline Detroit, there will be a screening on July 29 of the series premiere at an Ann Arbor theater.
Read More