Press
Lodge 49 Tops Paste Ranking of Best TV Shows; AV Club Declares Latest Episode's Excellence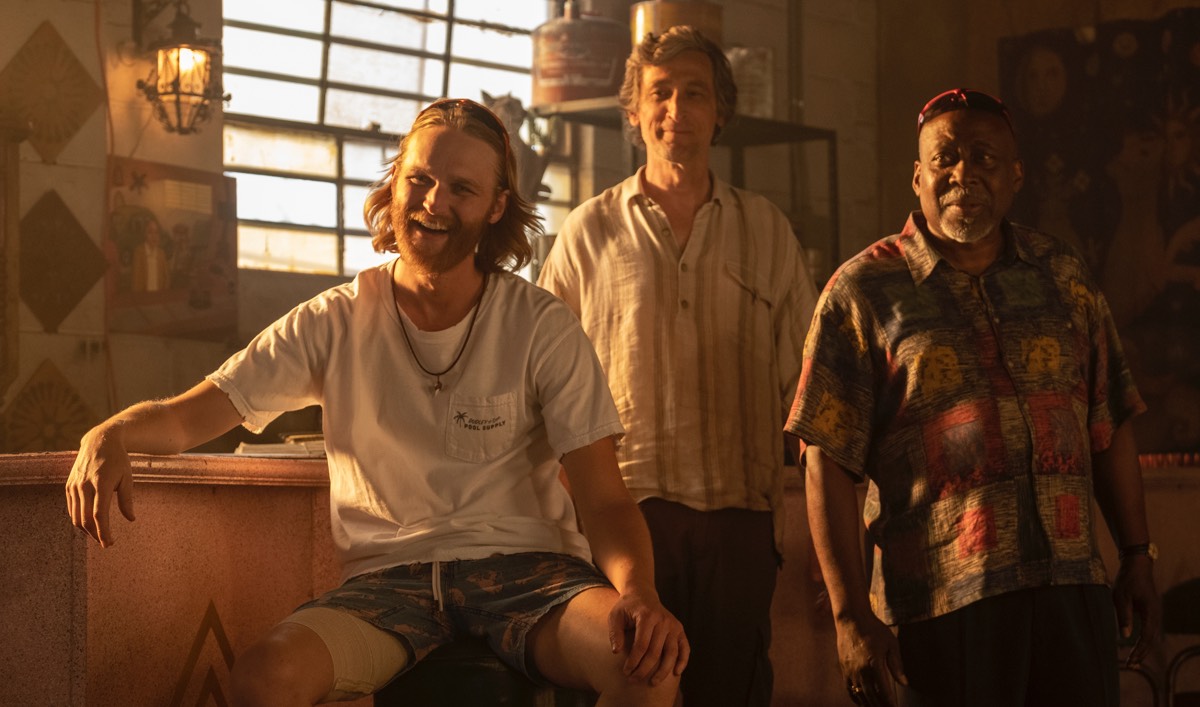 This week, Lodge 49 tops Paste's ranking of the best shows on TV right now, while A.V. Club proclaims the latest episode's brilliance. Plus, Jim Gavin discusses Paul Giamatti's Lodge 49 character with TV Insider. Read on for more:
• Lodge 49 tops Paste's ranking of the 10 best shows on TV right now, with the show praised as "an unhurried meditation and a quirky delight" and a "chilled-out, languid respite" that "offers something different."
• A.V. Club proclaims "Zugzwang" "the most exciting—and hilarious—episode of the season yet. Hell, it might be the show's funniest outing ever, from Dud's sheer joy at meeting Beautiful Jeff at Super Sales…to Liz accidentally popping Tarquin in the side of the head with a Champagne cork to Paul Giamatti, as L. Marvin Metz, diving heedlessly through a window."
• Jim Gavin tells TV Insider, which features an exclusive sneak peek, that, once Paul Giamatti's L. Marvin Metz enters the lodge, "the lives of his fellow Lynx take on the grandeur of one of his novels, which is to say…non-stop balls-to-the-wall action that will make your heart explode with pure motherf***ing adrenaline."
• TVLine commends the performance of Cara Mantella, who, "in her third but by far largest Lodge 49 appearance, pulled us deep into Jackie Loomis' strange world and showed us how the Lodge's trappings shaped her as a woman of the '60s."
• Pod 49 interviews Olivia Sandoval (Janet), who says of joining the show, "They sent me all the scripts, and I was just an instant fan. The stories went all over the place without feeling scattered, and it pulled all my heartstrings and then it was an adventure and then it was funny and then it was touching and I was just immediately in love."
• Ahead of this week's episode, Paste spotlights an exclusive clip and calls "Exile," last week's outing, "one of the show's best ever (and certainly one of the best of the year)."
• Thrive Global interviews Scott Butler, who says of Lodge 49 that "I am so grateful to be a part of this magical show, everyone needs to experience Lodge 49, it is truly special."
Lodge 49 airs Mondays 10/9c. To stay up to date on all the latest Lodge 49 news, join the AMC Insiders Club.
Read More