Video
Blaise and Scott's Tension Comes to a Blow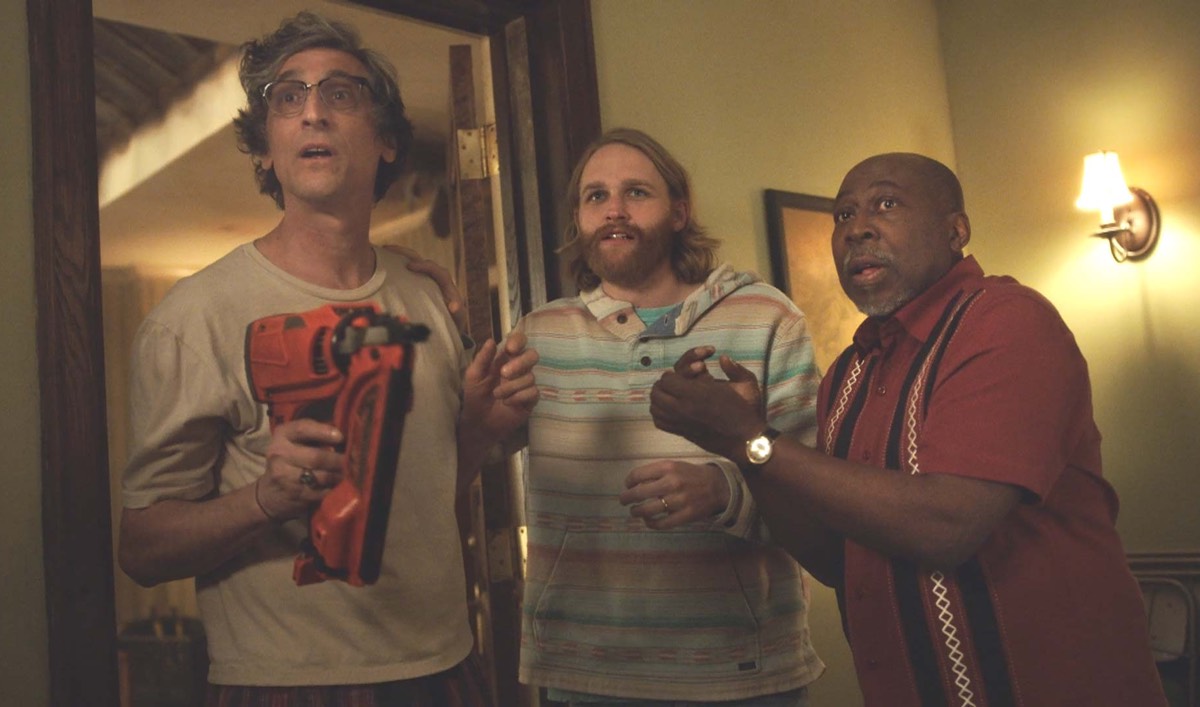 The lodge has changed a lot since Larry passed, most notably with Scott taking over as Sovereign Protector. And while not everyone is thrilled with his approach, there's one lynx that it's bothering the most: Blaise.
Watch the Episode 5 Talked About Scene
As Blaise steps deeper into the alchemical world and reels from the break in at his store, his mental state is growing more and more unpredictable. So when Scott and him go head to head, it's not completely out of character when he grabs a nail gun to do his talking for him. See how it all goes down in this scene from the latest episode.
Plus, see the full episode available now on amc.com and the AMC app for mobile and devices.
Lodge 49 airs Mondays at 10/9c. To stay up to date on all the latest Lodge 49 news, join the AMC Insiders Club.
Read More