Press
CNN Interviews Wyatt Russell; Jim Gavin Teases Season 2 Easter Egg to TV Guide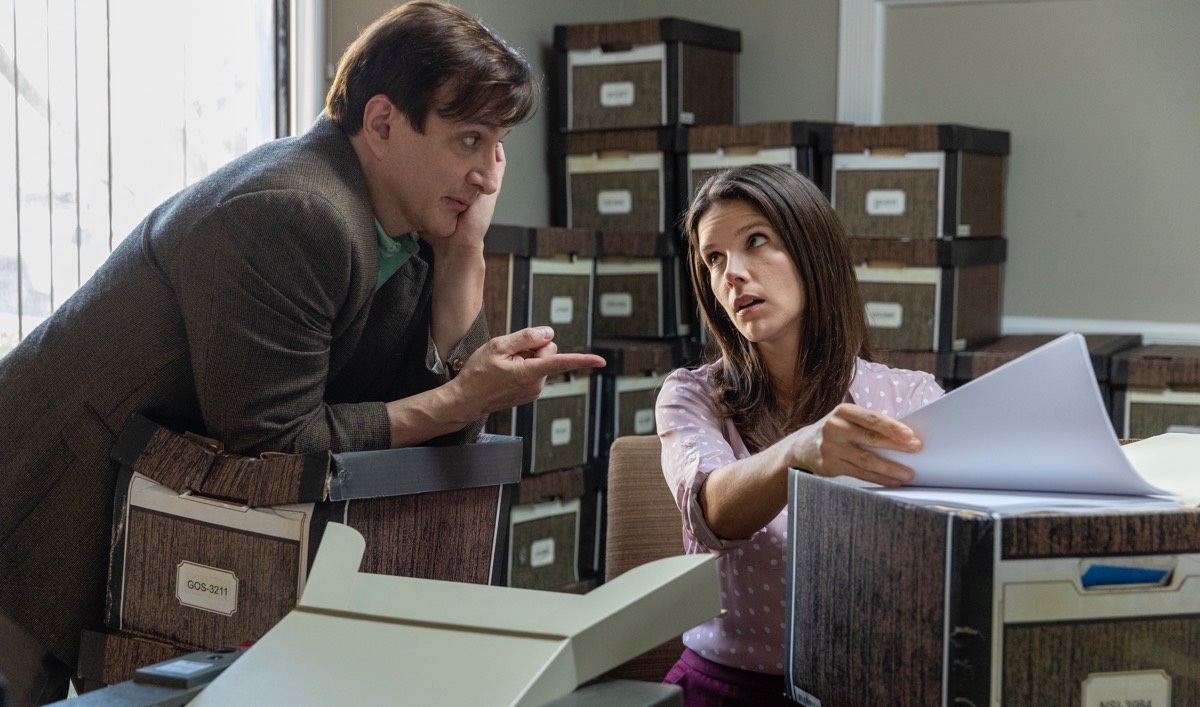 This week, CNN interviews Wyatt Russell, while Jim Gavin teases a Season 2 Easter egg to TV Guide. Plus, USA Today explains why it enjoys Lodge 49 so much. Read on for more:
• Wyatt Russell explains to CNN that Lodge 49 deals with "all the questions that you have in your real life, about life and death, and, 'Why am I here?' and 'How long am I going to be here?' and 'What do I want to do when I'm here?' and 'Who do I want to be with when I'm here?'"
• Wyatt Russel is challenged to synopsize Lodge 49 during his interview with CBS Sunday Morning, while Gail King provides one of her own.
• Jim Gavin teases an Easter egg to TV Guide, saying, "There's a portrait of a crow above the fireplace in the library of the lodge, and that is a very specific print that has a very specific meaning — someone will crack that at some point."
• USA Today calls Lodge 49 "a small show about ordinary people and their ordinary lives, yet it often raises their humble experiences to the level of the sublime, probing mundane details and discovering magic."
• Sonya Cassidy says to the Los Angeles Times that "there is a lovely kind of lack of aspiration in the Dudleys. They'd be quite happy living a content, secure life in Long Beach. But, of course, having a simple, quiet, secure life is not an easy thing now."
• The Hollywood Reporter praises Lodge 49 as "a show that's all over the place and yet feels elegantly and confidently arced, rather than haphazard. It's silly and profound, deep and frivolous. It's impossible to describe, but whatever strange thing it is, it's a wonderful mindset in which to spend an hour a week, so I need you to start watching, because two seasons won't be enough."
• Reviewing Season 2, Rolling Stone says that Season 2 "starts in a crazy place, with a perfect celebrity cameo, before jumping back six weeks to begin the long, meandering, and yet utterly watchable tale of how our heroes wound up in this particular jam."
• Reviewing Season 2, IndieWire declares that "even with Wyatt Russell's charming, cash-strapped hero as the ongoing inciting force binding new family and old together, AMC's undersung series has been quietly amassing one of the most compelling collections of characters anywhere in the TV landscape."
• Peter Ocko tells Vulture, "The phone is competing with the television, which is so sad, but it's true, and we want to make a show that makes people want to engage with it. You look up not because you have to, because there's a dead body or a gunshot, but because you want to."
• According to Decider, "Lodge 49 is both whimsical and pragmatic, a cacophonous collection of divergent ideologies that through some bewildering alchemy not only works but thrives."
• In a review of Season 2, Episode 1, "All Circles Vanish," A.V. Club applauds the show, which "gets right back into its irresistible groove" and concludes, "I don't know about you, but I needed this return trip to TV's most welcoming show, so I can't wait to see where we and the Lynx go from here." Show Snob also reviews the episode.
Lodge 49 airs Mondays 10/9c. To stay up to date on all the latest Lodge 49 news, join the AMC Insiders Club.
Read More