Press
NY Times Calls Lodge One of Best; Wyatt Russell Impresses TV Guide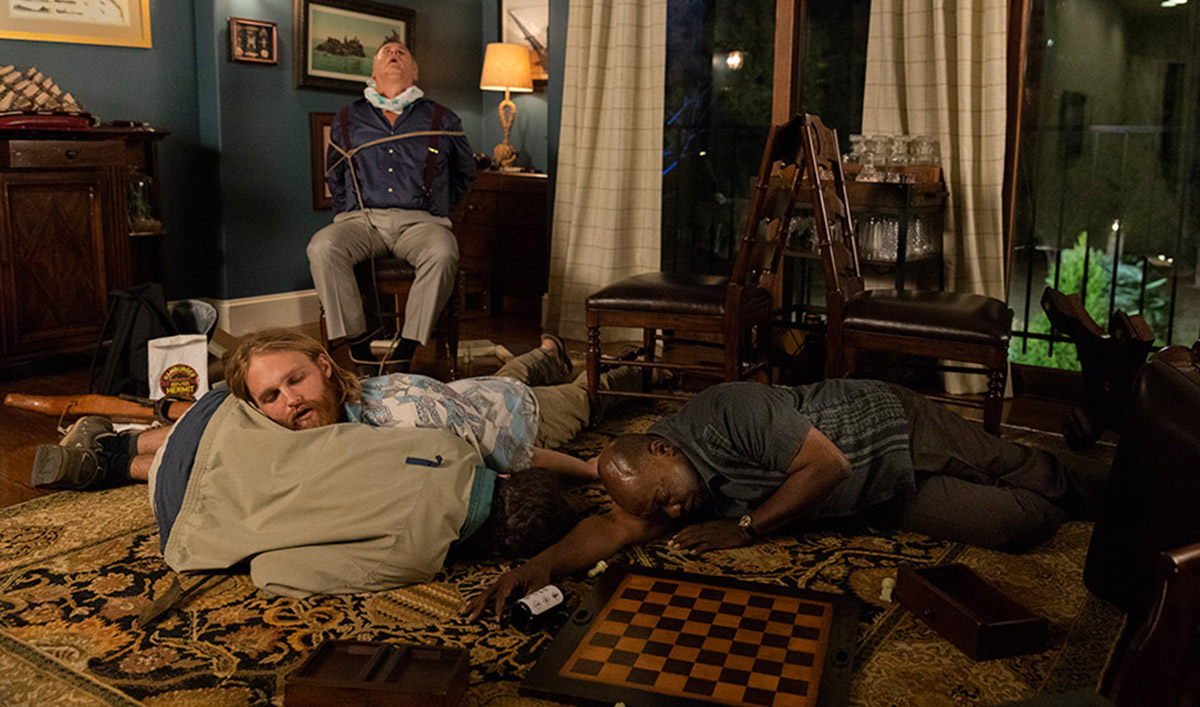 This week, The New York Times calls Lodge 49 one of the year's best TV shows, while Wyatt Russell's performance impresses TV Guide. Plus, A.V. Club appreciates the drama's title sequence. Read on for more:
• The New York Times calls Lodge 49 one of 2018's best, that's "most worth watching for its generous portraits of the strivers and losers at and around a fraternal lodge in down-and-out Southern California. Oddball and amiable, Lodge 49 looked for meaning in sports-bar restaurants and closing aerospace factories, and it found a peculiar magic."
• TV Guide is impressed by Wyatt Russell because he's "making a special kind of magic in AMC's spiritual dramedy. Just as the series about a fraternal lodge contains a multitude of layers beneath the surface, Russell has transformed Dud into a complex man of infinite possibility who doesn't let the weight of his existence crush him."
• A.V. Club deems Lodge 49's title sequence one of the best this year: "Lodge 49's opening titles set the tone for Jim Gavin and Peter Ocko's extraordinarily delightful modern-day fable by being just as deceptively incongruous as the AMC drama."
• TV Guide names Lodge 49 one of the year's best shows because "there's an undercurrent of prophecy that electrifies the show with a deeper meaning, giving it a curious importance that other shows don't have. It's unusual, for sure, but the path to enlightenment is paved with strange experiences. That's what makes it special."
• The Los Angeles Times lauds Lodge 49 as one of the best new shows this fall and one of "the most inventive — and heartbreaking."
• "The dreamy-surfy" Lodge 49 is one of the best new shows, according to The New York Times, because it "has arguably the best casting of any series on this list."
• Lodge 49 is one of Entertainment Weekly's best of 2018: "The story of a Freemason-ish secret society certainly has its eccentricities (local real estate demigod Bruce Campbell!), but listing the loopy plot turns doesn′t capture the show′s profound sweetness."
• Lodge 49 wins kudos from A.V. Club as one of the year's best TV shows: "Their characters may not have a firm grasp on the principles of alchemy, but the first season of Lodge 49 is evidence that series creator Jim Gavin and showrunner Peter Ocko have it down pat."
• The Ringer calls Capitalism one of TV's top monsters: "The fallout of late capitalism, the mid-2000s recession and its devastation on America's middle class are what haunts Dud and the rest of the show's characters, who've all meandered through life in Long Beach, California, futilely trying to pick up the pieces."
• TV Guide compliments Lodge 49 for the "best use of an intestinal parasite": "For a weird moment to stand out in a weird show like AMC's Lodge 49 as the show's weirdest moment, it better be pretty damned weird."
• Paste commends Lodge 49 as one of the year's best TV shows: "Far from uncomplicatedly nostalgic, Lodge 49 is, rather, a humane, tenderhearted examination of the communities that emerge where others have withered, and perhaps the finest treatment of the Great Recession and its aftermath yet to appear on TV."
Watch Season 1 on amc.com and AMC app for mobile and devices.
To stay up to date on all the latest Lodge 49 news, join the AMC Insiders Club.
Read More