Press
Exec Producers Talk Finale With EW, AV Club; Deadline on Lodge Renewal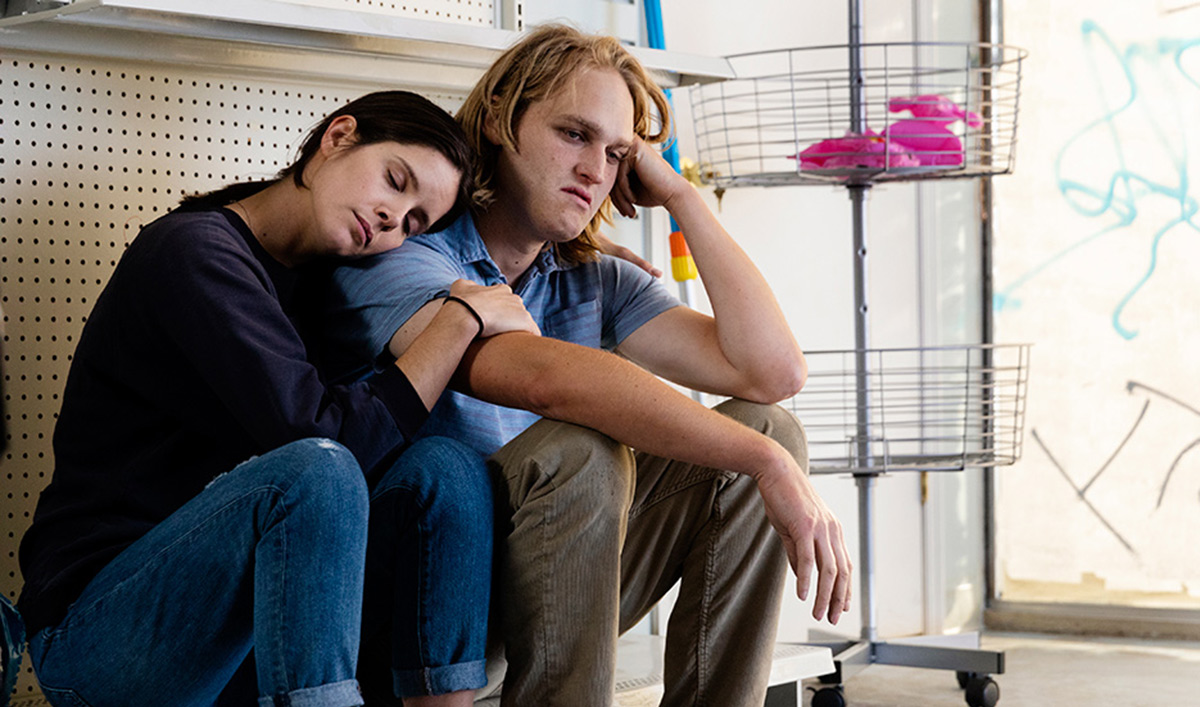 This week, Jim Gavin and Peter Ocko discuss the Season 1 Finale with Entertainment Weekly and A.V. Club, while Deadline reports on Lodge 49's Season 2 renewal. Plus, Uproxx learns Wyatt Russell is a fan of Jim Gavin's writing. Read on for more:
• Jim Gavin explains to Entertainment Weekly, "We're an ensemble cast. Wyatt [Russell], Brent [Jennings], Sonya [Cassidy], David [Pasquesi], Linda [Emond], Eric [Allan Kramer]: We're trying to tell full stories for all of them. My hope is that you're kind of in love with all these characters in some way."
• Peter Ocko tells A.V. Club that "you're getting less and less of an identity from your job, so you'd better find it somewhere else. I think Dud naturally finds it in the company he keeps, rather than the job he does. And I think that's going to be a useful skill, both in and out of the show."
• According to Deadline, AMC has ordered a 10-episode Season 2 of Lodge 49 that is set to premiere in 2019.
• Wyatt Russell tells Uproxx the book he's most likely to give as a gift is Lodge 49 Creator and Executive Producer Jim Gavin's Middle Men.
• While speculating about when Season 2 will premiere, CarterMatt calls Lodge 49 "a fun, quirky, and at times thought-provoking ride. It's a one-of-a-kind series and we hope that it sticks around for quite some time moving forward."
• Bustle comments that Lodge 49 "seems to have struck a chord with viewers for its acting, but also its writing — and in particular, the zany characters that populate its world."
• Brent Jennings describes Ernie to Mandy.com as "sort of a desperate character, but there's a lot of humour to him, a lot of compassion in him and also that other side, if he's pushed up against a wall, he may do anything to survive."
• According to 1428 Elm, Bruce Campbell, on Last Call with Carson Daly, says Lodge 49 is "Fargo-ish in tone and approach. Wyatt Russell is the star of it. He's the coolest guy on the planet. I worked with his father Kurt, several times. Stylistically, it's a little simpler. It's not like 24 where it's like 'C'mon!' and everyone's shouting all the time."
• The show's editor, Jennifer Van Goethem, tells Mandy.com that all of Season 1's 10 scripts were "complete before production started. That's a luxurious rarity in television, and gives the show a wonderful novelistic style."
• Entertainment Weekly announces the Season 2 renewal by calling Lodge 49 a "Thomas Pynchon-meets-The Big Lebowski-meets-the-Freemasons" series and makes sure to point out that Wyatt Russell will reprise his role as Dud.
• Reporting on the show's renewal, Collider.com remarks, "The show has really grown on me, and watching it each week has been a treat."
• Now that Lodge 49 is getting a Season 2, A.V. Club begs, "Really, please, people, it's really good. We don't want to have to keep doing this with you."
• For a recap of the Season 1 Finale, "Full Fathom Five," check out A.V. Club, CarterMatt and Vulture.
Watch Season 1, Episode 10 on amc.com and AMC app for mobile and devices.
To stay up to date on all the latest Lodge 49 news, join the AMC Insiders Club.
Read More