Press
Vogue, THR Hail Lodge; Tribune Profiles Wyatt Russell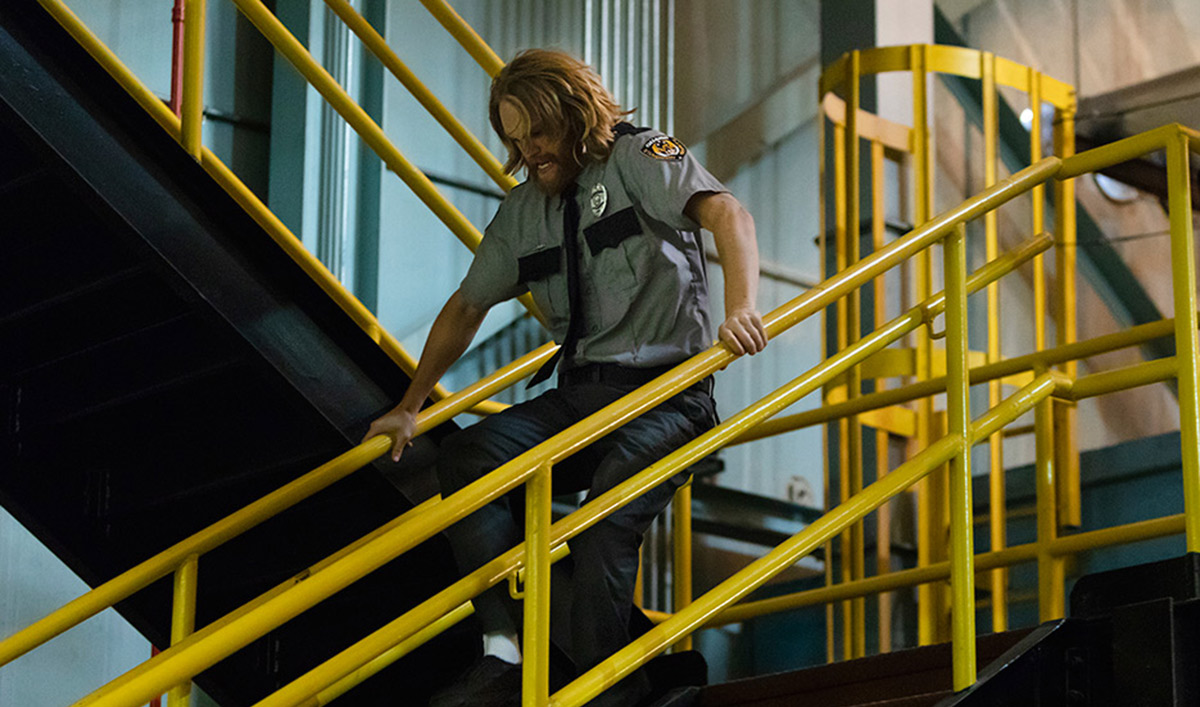 This week, Vogue and The Hollywood Reporter, among others, hail Lodge 49, while Tribune News Service profiles Wyatt Russell. Plus, CarterMatt previews the next episode. Read on for more:
• Vogue calls Lodge 49 "the best TV show you're not watching," remarking that its appeal is "actually pretty straightforward: It is filled with characters that you care about, who feel less like types than flawed, three-dimensional humans."
• The Hollywood Reporter names Lodge 49 one of TV's best dramas: "Funny, sweet, kind of sad but also uplifting. I can't tell yet if the zeitgeist is on this, but you should be."
• Wyatt Russell tells Tribune News Service, "I like being able to look at the world through the lens of a character who looks at that and sees that as something magical. And my character, Dud, is that. He made me feel alive; I'd like to feel a little more like Dud."
• Previewing the next episode, "The Solemn Duty of the Squire," CarterMatt observes, "Let's just say that a whole lot of it is going to focus on mourning."
• A.V. Club says of Lodge 49: "While difficult to categorize, it's also proven difficult to shake, and the playful, emotionally rich performances alone make it well worth watching."
• TV Guide recommends Lodge 49: "I don't know how to describe this little-watched AMC series other than to say it's incredible. It gives off a vibe reminiscent of FX's Terriers, but it's also not at all like Terriers. It's a show that kind of defies description."
• TV Insider says of Lodge 49, "I hope more discover the offbeat charms of this truly original sleeper during its first season. It's an underdog in so many ways, and I was glad to have made its acquaintance this summer."
• Vulture cites Lodge 49 as an example of one of several current "comedies that tackle heavy, philosophical matters."
• Paste names Lodge 49 one of the week's best shows, describing it as "an eccentric fable of life in late-capitalist Long Beach, Calif., as Sean 'Dud' Dudley, his dark-humored sister, Liz, and his new friend/fellow lodge member, Ernie, try to rediscover their sense of purpose—or find it in the first place."
• Discussing Lodge 49 with America, Jim Gavin explains, "I think the writers naturally subvert the tropes of standard drama but also don't write toward punchlines like a half-hour comedy. We're atmospheric in tone and intent. It's all about character."
• Interviewed by Brooklyn Vegan, Tom Patterson, the show's music supervisor, says using a band like The Soundcarriers happened while "defining what the sound of the show would be. And I always had this vision of it being slightly psychedelic, but I didn't want it to be too '60s beholden. I didn't want it to sound like a period piece."
• For a recap of Season 1, Episode 6, "The Mysteries," check out CarterMatt.
Watch Season 1, Episode 6 on amc.com and AMC app for mobile and devices.
Lodge 49 airs Mondays at 10/9c. To stay up to date on all the latest Lodge 49 news, join the AMC Insiders Club.
Read More