Press
Bruce Campbell Talks Lodge With EW; Omaha World-Herald Touts the Show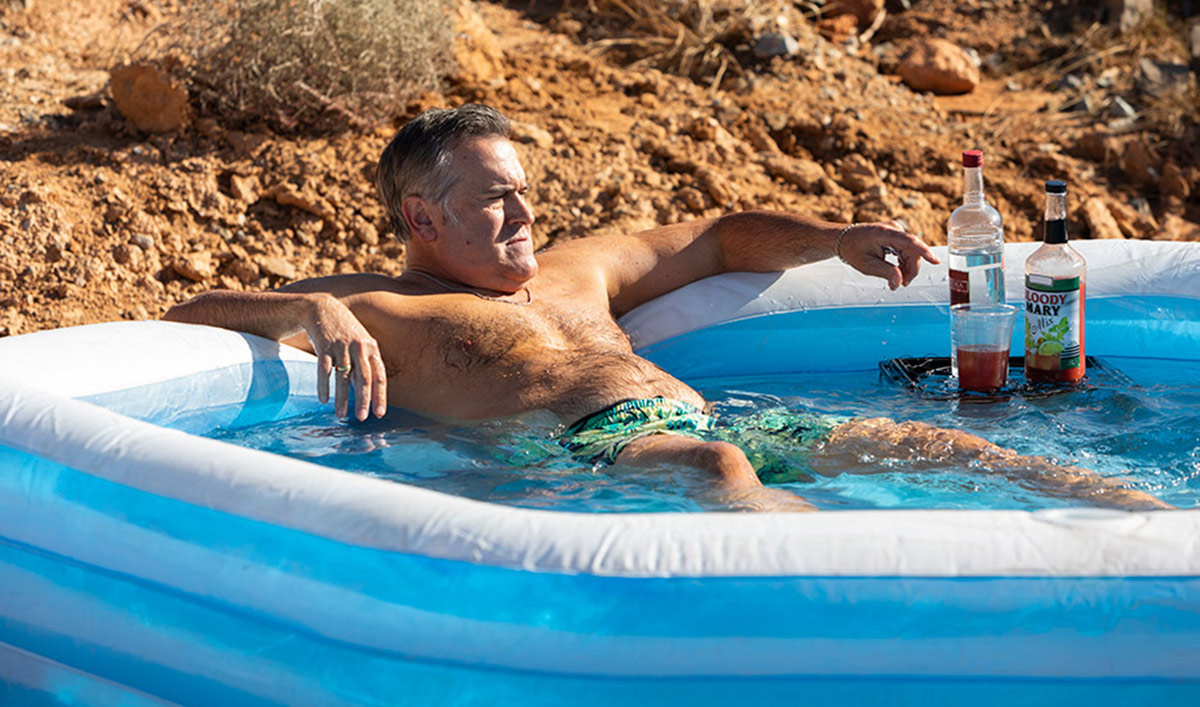 This week, Bruce Campbell talks with Entertainment Weekly about joining the show, while the Omaha World-Herald touts the virtues of Lodge 49. Plus, Brent Jennings is interviewed by Meaww. Read on for more:
• Speaking with Entertainment Weekly about his Lodge 49 role, Bruce Campbell says, "Gary Green, he's kind of the guy that you go to if you want to get anything done. He can develop anything, he can get around most laws, he's been at this game a long time, he plays at a very high level."
• The Omaha World-Herald lauds Lodge 49, which is "laid back in tone and pace. But there's more going on than meets the eye. It poses an incisive commentary on the post-recession economy and also the tantalizing possibility that there's something crazy (perhaps even supernatural) buzzing about the margins of the main narrative."
• Meaww interviews Brent Jennings, who says that Ernie is "looking around and living day to day and trying to do better. Anyone who is of a certain age can identify with it, understand it. I empathized with him. He's a little bit beat up and weary but resilient."
• "Actors will kill for good material, and the show is very well written. I like the approach, I love all the leads, how kind of different they are, just the whole approach. It just was great to be a part of," Bruce Campbell tells ComingSoon.net about joining Lodge 49.
• Daily Actor chats with Brent Jennings, who explains, "His home, his place where he receives some sort of comfort, a sense of belonging, like he would in a home, or around family, or around close friends. That is what the Lodge has become for him."
• EUR speaks with Brent Jennings, who characterizes Lodge 49 as "being something that people could really enjoy because it's really about people connecting with each other and dealing with the ups and downs of life. The losses in life and the idea that we haven't achieved in life what we want."
• CarterMatt previews the next episode, "Something from Nothing," noting that the title's "alchemical implications" are "clear. This is a show that has long flirted with the idea of mysticism, regardless of whether or not it is actually a possible thing to achieve."
• For a recap of Season 1, Episode 7, "The Solemn Duty of the Squire," check out CarterMatt.
Watch Season 1, Episode 7 on amc.com and AMC app for mobile and devices.
Lodge 49 airs Mondays at 10/9c. To stay up to date on all the latest Lodge 49 news, join the AMC Insiders Club.
Read More