Press
THR Praises Lodge 49; Deadline on Showrunner's Comments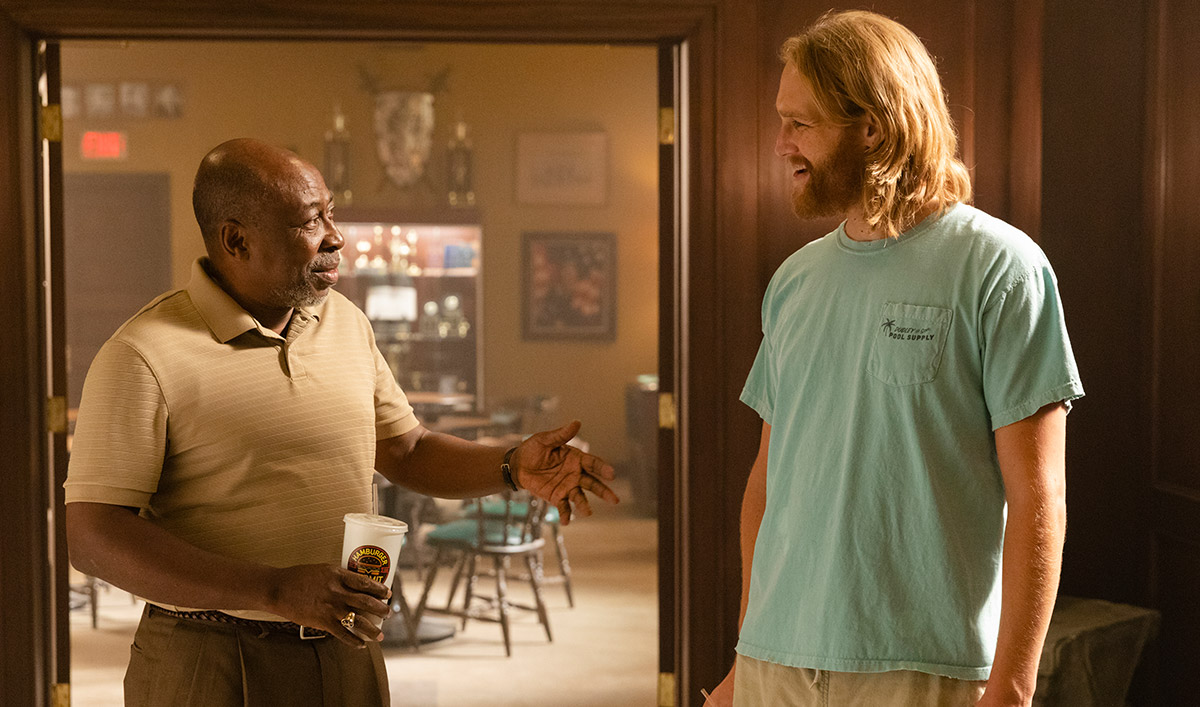 This week, The Hollywood Reporter praises the show, while Deadline reports on the showrunner's characterization of Lodge 49. Plus, the New York Post labels the show promising. Read on for more:
• The Hollywood Reporter calls Lodge 49 "a lovely little show, wonderfully written with a deep, capable cast…and a welcome sense of quirky optimism and dark humor."
• According to Deadline, Peter Ocko, Lodge 49's showrunner, explains, "The 'great' shows still feel like homework. We see our show as a bit of a palate-cleanser so you can go back to the hard work of watching shows about complicated robots."
• Newsday looks ahead to Lodge 49 (which premieres after Better Call Saul), noting, "AMC wouldn't be dropping this newcomer in the wake of Saul's highly anticipated return if it didn't think there was a little something to get excited about."
• The New York Post, highlighting promising shows premiering in August, remarks that Lodge 49 stars Wyatt Russell as "a quirky, affable ex-surfer who becomes involved in a fraternal order."
• "Our characters are probably the least aspirational characters on television. There's a shared thread for all of these characters, finding something in the lodge that would make them more whole than they would be without it," Peter Ocko says, as reported by Variety.
• The Toronto Star hails Lodge 49 as "an original, a comic drama about kindness. In the context of most current TV — where dystopias, asocial superheroes and moral ambiguity are Emmy catnip — a show about how ordinary people not only survive but elevate the daily grind feels revolutionary."
• The Salt Lake Tribune deems Lodge 49 to be a "promising" new comedy/drama series.
• After viewing the show's trailer, 1428 Elm enthuses, "From what I see, this has all the makings of a fun show peppered with an eccentric cast. It reminds me of a 'beachy' version of the old CBS series, Northern Exposure."
• Hidden Remote recommends Lodge 49 as one of five new shows "worth checking out" in August.
• Meaww provides a Lodge 49 primer, declaring the show's sense of humor is "very real, well timed and extremely funny, bordering on nihilism at times."
Lodge 49 premieres Monday, August 6 at 10/9c. To stay up to date on all the latest Lodge 49 news, join the AMC Insiders Club.
Read More