Press
Syfy Wire Interviews Jim Gavin; Paste Lauds Lodge's Economic Reality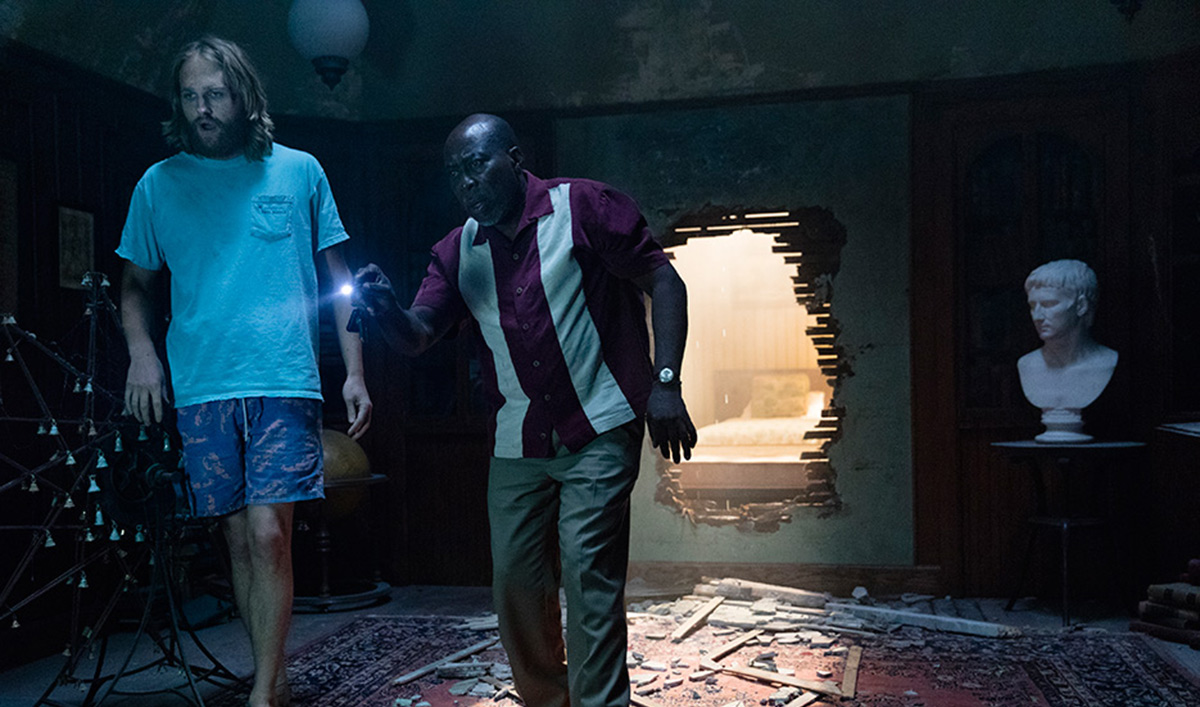 This week, Executive Producer Jim Gavin talks to Syfy Wire, while Paste is impressed by Lodge 49's portrayal of economic reality. Plus, The Ringer discusses why the show is so idiosyncratic. Read on for more:
• Jim Gavin tells Syfy Wire that Lodge 49 is about "falling in love with the characters and watching them hopefully have struggles that are both relatable and take turns into stranger places that are illuminating in their own way."
• Paste calls Lodge 49 "TV's most astute treatment of the Great Recession's long reach since it all came undone that fraught, fateful autumn, a rough year for many that soon became five, and then ten."
• The Ringer observes that "what makes Lodge 49 genuinely idiosyncratic, at a time when television dramas have never been more abundant, is that its underlying mysteries are inessential to enjoying the series. Lodge 49 isn't just a 'modern-day fable'—it might feature TV's first-ever low-stress, opt-in-only-if-you-want mystery box."
• Discussing Lodge 49, WGN Radio learns that "the weirdest, quirkiest deal about it is it's produced by Paul Giamatti. So, he's not in the show, but it feels like a Paul Giamatti movie a little bit in a certain way, which is fun."
• Brooklyn Vegan extols the show's "amazing, unusual soundtrack, filled with '60s surf, baroque psych, rockabilly, and obscure indie."
• Meaww declares, "There's a sense of ease with Wyatt [Russell] and it glides into the character of Dud. He clearly understood the character and did it justice. Dud looks for magic in Lodge 49 and it looks like Wyatt found it."
• Looking ahead to the next episode, "Sunday," CarterMatt declares that "the biggest thing we know is that we're more curious than ever as to what's coming up. For the first time all season, we now have a good sense of urgency."
• For recaps and reviews of Season 1, Episode 3, "Corpus," check out A.V. Club and CarterMatt.
Watch Season 1, Episode 3 on amc.com and AMC apps for mobile, Fire TV, Xbox One, Apple TV, Roku and Chromecast.
Lodge 49 airs Mondays at 10/9c. To stay up to date on all the latest Lodge 49 news, join the AMC Insiders Club.
Read More