Press
Jim Gavin Focuses on Dud/Ernie With NPR; Lodge Entertains CarterMatt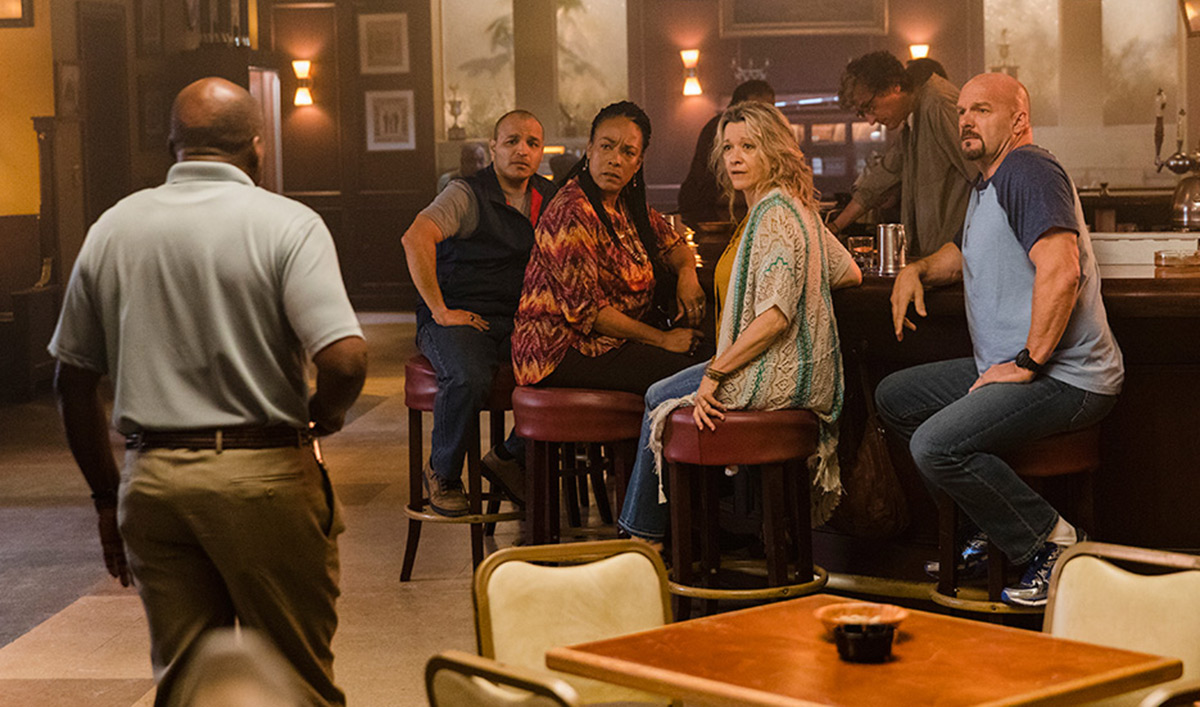 This week, Executive Producer Jim Gavin focuses on Dud and Ernie's relationship when speaking with NPR, while CarterMatt is entertained by Lodge 49. Plus, Thrillist talks to Wyatt Russell. Read on for more:
• Speaking with NPR, Jim Gavin says Lodge 49 is "a lot about the relationship between Dud and his reluctant mentor Ernie, played by Brent Jennings. And in the system of the lodge, Dud is the squire to Ernie's knight. But it's also just – you know, it's an older man sort of reluctantly providing some advice for this wayward young person."
• Reviewing the latest episode, "Moments of Truth in Service," CarterMatt observes, "Two episodes in and AMC's Lodge 49 remains a strange, inquisitive, and also remarkably entertaining show. We still have no idea what the point of any of this is, but it has a human element to it that's very appealing."
• Talking with Thrillist, Wyatt Russell says Dud "doesn't have much to lose. There are things people can learn from characters like Dud, in that way. You don't need the extra car. You don't need the bigger TV. They're nice to have. But you don't need them. We need a lot less than we think."
• Screen Rant characterizes Lodge 49 as a series that "takes its time; it's in no hurry to get where it's going but it's clearly headed somewhere interesting."
• The New Yorker observes, "The diminishment of the middle class is the great subject of this oddball series, a melancholy hour-long comedy that tries to be philosophical about feeling gloomy."
• Discussing how writers' rooms are changing and Lodge 49 had several episodes written before the pilot was shot, Vanity Fair interviews Peter Ocko, who explains, "You can fool yourself when you're just talking conceptually, and you can describe a show and say this is what we're going to do."
• Uproxx believes "there's definitely something to be said for the show's mellow tone, calming nature, and small-scale world. Once you begin watching it, you'll fall into the easy rhythms and the laid-back nature, surprised by how pleasant it is to just sit and watch."
• Sonya Cassidy explains to Metro that Lodge 49 is "set under the sunny blue skies of Southern California, you'd think it was a kind of paradise. But what these characters are going through is all kinds of angst."
• Looking ahead to the next episode, "Corpus," CarterMatt notes that "Liz and Dud are going to honor their father, which we hope is the sort of thing that does eventually let Dud start to move forward rather than being continuously transfixed on where things are at this very moment."
Watch Season 1, Episode 2 on amc.com and AMC apps for mobile, Fire TV, Xbox One, Apple TV, Roku and Chromecast.
Lodge 49 airs Mondays at 10/9c. To stay up to date on all the latest Lodge 49 news, join the AMC Insiders Club.
Read More